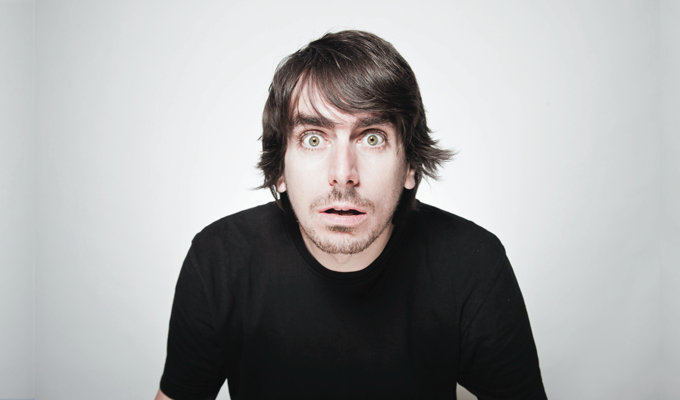 Darren Walsh
Winner of the first UK Pun Championship at the Leicester Comedy Festival in 2013.
Read More
Taking a Pounding
Poundland has come under fire after advertising for a freelance joke-writer – but paying just £1 per gag.
Earlier this month, the company posted an advert for the position to help pen punny slogans to adorn products in its 500 UK stores.
But when comedian Darren Walsh applied he was told: 'Remuneration for this role is £1 per gag – it is Poundland after all!'
He told Chortle: 'It's a PR stunt, disguised as a writing job. Are Poundland paying their PR firm £1 per idea, quid pro quo?'
Poundland say the person chosen will 'work closely with our teams to achieve the vision we are looking for' when it comes to the jokes which make the packaging of its in-house range.
Dave Cohen, co-chair of the Writers' Guild comedy committee, also criticised the pay rate. He said: 'For a number of years the Writers' Guild have been campaigning to tackle the growing trend of asking writers to work for free.
'While this is not exactly working for free, it's a pitifully small reward for a huge amount of work, especially from a highly successful company currently valued at around £3.6billion.
'The job description suggests that the company will use 100 of your gags, without saying how many you have to write in order to get that number accepted.
'As anyone who has written gags for radio and TV shows can tell you, 100 top gags don't come cheap, and for the amount of work involved the £100 fee is probably considerably below the legal minimum wage.'
To get paid the £8.21 an hour minimum wage for 100 jokes you would have to write a punchline worthy of appearing on millions of products every 7mins 20sec over a 12-hour shift.
Poundland are certainly maximising the publicity value of their stunt, which has been covered in several newspapers.
And as part of the recruitment process, the store have asked the top three candidates to audition at a gig at the Edinburgh Fringe today, in front of a panel of company executives and packaging experts, in a bid to win more press coverage.
In 2017, Poundland was revealed to have been employing jobseekers on unpaid work experience schemes for up to two months at a time, under a deal with the government.
Poundland laughed off the criticism of their rates for the joke-writer, saying: 'We're Poundland. £1 a gag but that's just the start. Good job we haven't lost our sense of humour.'
And Walsh couldn't resist adding another couple of puns of his own, saying: 'I fear change. But then, as quidiculous as this all is, as they say, it is Poundland after all.'
He's currently performing his show at the Three Sisters daily, which just happens to include a gag about a £1 coin…
Read More
Published: 22 Aug 2019
Past Shows
Agent
We do not currently hold contact details for Darren Walsh's agent. If you are a comic or agent wanting your details to appear on Chortle, click here.