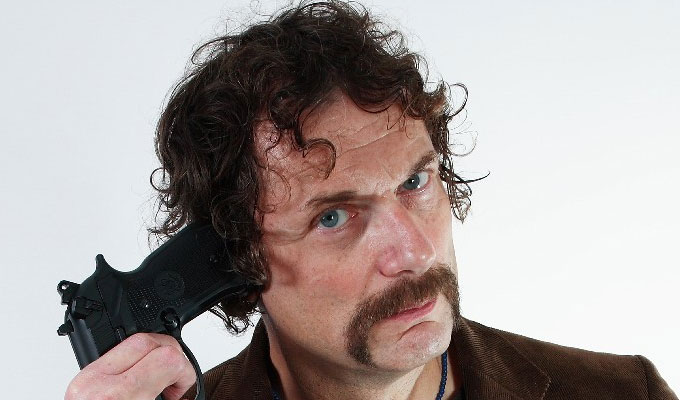 Dave Thompson
Stand-up veteran
Dave Thompson
is probably best known for playing Tinky-Winky in the Teletubbies – especially after he was sacked in July 1997 because the BBC thought his interpretation of the role was 'unacceptable'.
As a live act, he has worked in the USA, Sweden, France, Ireland, Holland, The Czech Republic, Poland, Hungary, Croatia, Dubai, Oman, and The Falklands as well as on the British circuit. His absurdist physical humour led Ben Elton to write a role for him in his 2000 movie Maybe Babe, as Dave The Comedian, aka Mrs. Furblob.
His other regular appearances include the semi-regular character 'Dave' in Al Murray's sitcom Time Gentlemen Please, and a handful of adverts.
He is also a regular collaborator with Harry Hill, making several appearances on ITV's The All New Harry Hill Show, Shark Infested Custard and TV Burp! and playing various roles in his stage shows Wild Horses and Hooves.
He has written for TV Burp! and ITV's The Sketch Show, co-written Boothby Graffoe's four Radio 4 series, and supplied material to several other stand-ups.
Read More