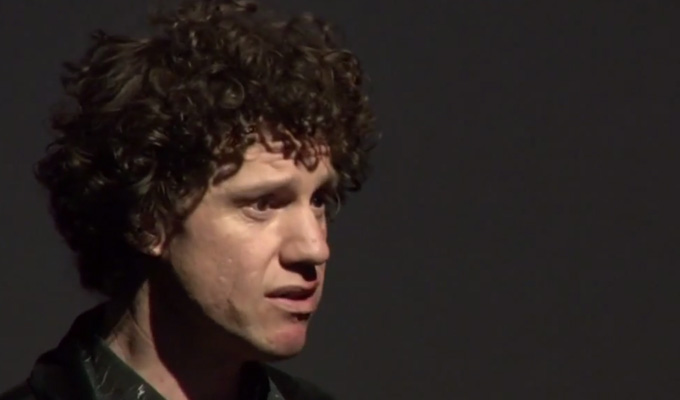 Chris Morris
Date of birth: 05-09-1965

Brass Eye: The unseen footage
The original director of Brass Eye has made a documentary about the controversial and groundbreaking series.
Oxide Ghosts: The Brass Eye Tapes has been compiled from hundreds of hours of unseen material from Michael Cumming's archive.
The hour-long film is described as 'part documentary, part artwork' and is designed solely for live screenings.
It was made to mark the 20th anniversary of Chris Morris' seminal series and will receive its world premiere at the Pilot Light TV Festival in Manchester in May. Cumming will be at the screening for a Q&A, in which he promises he will be 'spilling beans, shattering myths and letting a few cats out of the bag' about the show.
Brass Eye - which also featured Kevin Eldon, Doon Mackichan, Gina McKee, Mark Heap and Amelia Bullmore – originally ran for seven episdes in 1997, notably campaigning against the fictitious drug Cake, while the 2001 Paedogeddon! special , which Cumming did not direct, promoted a storm of outrage from the tabloids
Oxide Ghosts, which has Morris's blessing, will be screened at Gorilla on May 7, alongside all the TV episodes. TIckets go on sale at 9am tomorrow.
Read More
Published: 23 Mar 2017
Scottish-based stand-up Mac Star has been left with…
23/05/2005
Chris Morris' sitcom Nathan Barley has slumped…
14/03/2005
Comedians are to discuss topical issues in a new late-night…
13/03/2005
Chris Morris's new media satire Nathan Barley…
16/01/2005
Johnny Vegas has been named the funniest man in Britain.…
10/12/2004
New details have emerged of Chris Morris's new,…
9/12/2004
Peter Cook was last night named the world's…
1/12/2004
Jimmy Carr has been named in a list of people who…
27/06/2004