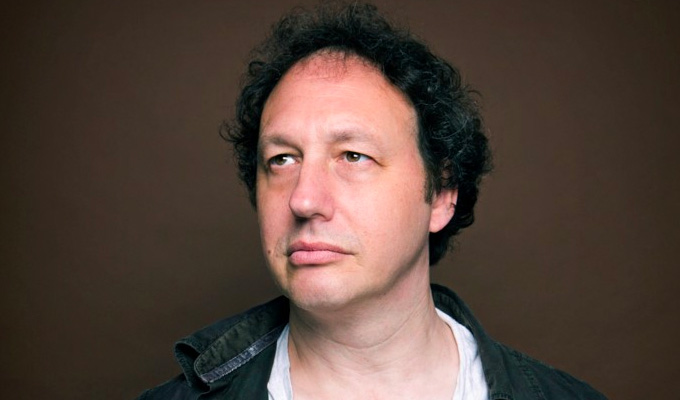 Carey Marx
Get well soon, buddy
Comedians have rallied around stand-up Carey Marx after he suffered a heart attack at the weekend.
Facebook and Twitter have been awash with messages of support since the news broke online yesterday.
Marx, who is in his early 40s, had been in Birmingham for the weekend, performing at the Jongleurs.
He is now back at home and waiting for a bypass operation. He will be out of work for several weeks on doctor's orders.
His wife Carrie, a member of the Segue Sisters a capella singing group, broke the news on Facebook: 'Carey had a heart attack on Saturday but he is ok. It's been a hellish few days but we are coming back to London today, where he will continue outpatient treatment and have a further operation.'
After scores of messages flooded in, she added: 'Thanks so much, guys. Carey has read your messages and they made him smile. It's going to be a long recovery. Bypass surgery next but we're looking forward to life getting back to normal.'
Among those leaving messages were Brendon Burns, who said to Carey: 'This is horrible news. I hope you know just how loved you are buddy.'
Glenn Wool added: 'Get well soon buddy. Glad to hear you're OK.'
And Lenny Beige creator Steve Furst said: 'Let me add some words and say speedy recovery and life back to normal as soon as.'
Meryl O'Rourke said: 'Goodness how awful. Thoughts with you, and sure you'll be the comedy circuit's Fabrice Muamba xxx'
To date, more than 100 comedians and comedy industry workers had posted messages.
Being comedians, many of the well-wishers added a touch of wit to their messages. Fred MacAulay wrote to Carrie: 'Christ! So he must be part Scottish after all? Give him my love and best wishes, Fred. x'
Marx has been performing comedy for more than 15 years on the club and festival circuit, and he made his Edinburgh debut with Albino Hunter in 2003. As well as his acclaimed stand-up – which has twice won him the award for best international show at the New Zealand Comedy Festival – Marx has a popular weekly topical podcast called The Proper Gander.
Here he is performing at Chortle's Fast Fringe in 2010:
Read More
Published: 17 May 2012
An appeal has been launched for comics to entertain…
2/01/2002