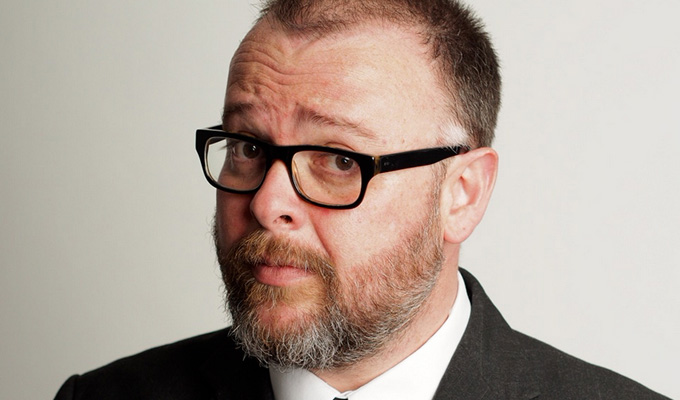 Aidan Goatley
Aidan Goatley: 12 Films of Christmas
It's Christmas in June, and Aidan Goatley is full of the 'goodwill to all men' spirit. And why wouldn't he be? He's doing two of the things he enjoys most: telling stories and sharing his love of movies. The Yuletide season itself he was always more ambivalent about, but every show's got to have a theme…
Indeed, he defines what classes as a festive favourite for the purposes of this rundown, then immediately breaks his own rules with his first - very unlikely - selection, remembered from childhood.
Because the films are merely a premise to explore his emotions and relationships that, as an Englishman, he couldn't be expected to address directly. Without going too deep, he nonetheless gives a good account of his marriage and his role as a father to an adopted daughter. It's the supporting characters that are probably the most memorable, though, from his extended family of in-laws in Middlesbrough, so far from his own Southern roots, and his formidable grandmother, who provides some very entertaining yarns.
The show might have benefitted from focussing on one relationship and going deeper, but nevertheless the anecdotes build up a picture of Goatley as an easy-going beta-male, decent parent and unabashed geek. That might seem a flattering portrait to paint of yourself, but in every way he approaches the show, from chatting openly with the audience, to sharing his passions for the chosen movies, he comes across as a decent guy who provides enjoyable company.
Along with the personal yarns – expertly told, by the way – his cheerleading for the films will evoke fond memories if you've seen them, or convince you that you must, if you haven't. Especially those that fulfil one of his main criteria: leaving a tear in your eye.
That probably won't happen with the show, but it's a touching, generous, warm-hearted show that spreads the joy of the festive season. Whatever the month.
Read More
Published: 21 Jun 2021
Aidan Goatley has a degree in scriptwriting and now…
23/05/2016
The second week of Comedy De Luxe – a Tuesday-night…
3/02/2013
10 Films With My Dad is more of a gentle matinee than…
9/08/2012
Past Shows
Agent
We do not currently hold contact details for Aidan Goatley's agent. If you are a comic or agent wanting your details to appear on Chortle, click here.