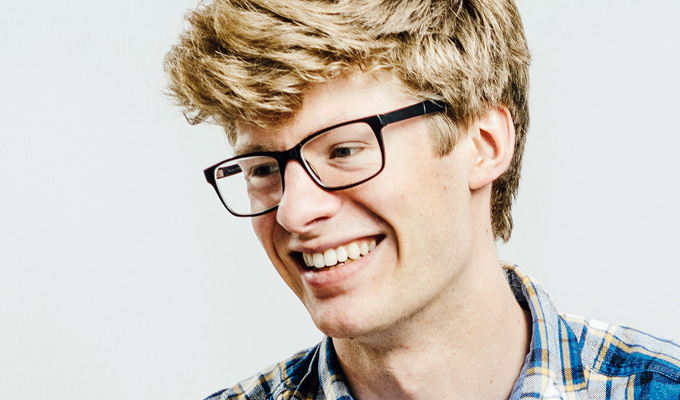 Alex Kealy
The philosophy of comedy...
Christ this is a ludicrous title for an article.
Why am I writing it?
Well, I might be writing because I believe that the key problem of human existence is consciousness: the ability to perceive the infinite, the past and the future, but also our self-knowledge that we will all die. We're organic machines, who've evolved minds now far more powerful than they evolutionarily need to be. Consciousness is a gift but the knowledge that we'll inevitably lose it is a burden. Much of philosophy from Cicero ('To study philosophy is to learn to die') through Montaigne ('The continuous work of our life is to build death'), Simon Critchley and many others, is concerned with reconciling ourselves with our mortality, to be happy with death. I think comedy is the form best suited to doing this and, by and large, comedy - rather than philosophy - best embraces and tackles this problem.
Or I might be writing this because I'm currently working at a philosophy festival with a 25-strong comedy line-up and I want to subliPLUGminally plug the fePLUGstival through a Chortle CorresPLUGondents piece to get people to come along.
Comedy encourages us to laugh at tragedy. From the most simple banana-skin slapstick slip through sexual self-deprecation, anxiety and awkwardness on stage, much comedy is an honest exploration of how small and terrible we feel, but presented in a way to make us embrace that and make us laugh.
This Extraordinary World, a talk given on Tuesday at this year's festival by philosopher Michael Foley, echoed the importance of absurdism in grappling with life's emotional hardships. He pointed out that Wittgenstein had said that it should be possible to construct a philosophy paper entirely out of jokes... but that Ludwig never had the sense of humour to put this into practice. It's rare that a speech with the line '...and even finding the right person, that's where the problems begin...' along with frequent references to Ibsen and Scandinavian malaise, is still extremely funny – and also a powerful case for how to deal with life and death: just laugh.
Ben Target's high-status agit-prop idiot, Will Franken's cacophony of grotesques and characters, and John Kearns's macap act all do this. They eschew strength and instead show off weakness, stupidity and tragedy, and to laugh at that in turn brings another kind of strength and wellbeing.
Richard Herring is a master of this. Much more than simply a beautifully profane jester waxing lyrical about cumpkins, Herring's 2011 Edinburgh show What is Love Anyway? has a beautiful coda about his 99 year-old grandmother, suffering from Alzheimer's. Herring paints a moving eulogy for a woman dying 'the slow death'.
After a hugely funny show, he dares to leave the audience welling up with tears, wondering whether there's a punchline and - more concerningly - whether it can possibly be in good taste. Yet he manages it with a magnificent callback that gets the laugh. He makes an audience cathartically shift from grief to laughter in the purest way possible, encouraging us to confront death and still be happy. And that's what philosophy should do but, for me at least, never has. We can't hide from death, but we can laugh at it.
I'm sorry if this article has been both ironically short on, erm, jokes and incredibly pretentious. All I can say is - hat-tip to Miss Piggy and the shortest joke ever - 'pretentious, moi?'
How The Light Gets In is a philosophy, music and comedy festival running in Hay-on-Wye until Sunday. Alex Kealy is an employee of that festival, and tweets occasionally at @alexkealy.
Tweet
Follow @chortle
Read More
Published: 31 May 2013
Past Shows
Agent
We do not currently hold contact details for Alex Kealy's agent. If you are a comic or agent wanting your details to appear on Chortle, click here.