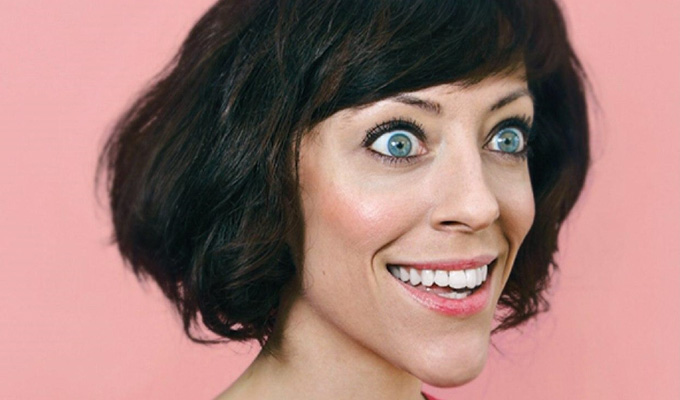 Alison Thea-Skot
Finalist in the 2010 Funny Women competition
Read More
The Free Association: Jacuzii
With the usual caveat that improv is changeable from night to night, Saturday's performance of Jacuzii suggested that this group from sprawling London improv school The Free Association know what they're doing.
It helps that they have built into the show a device that gives it a bit of structure. A different comic each night is invited to join them on stage, not to take part in the sketches, but to 'respond' to them every 10 minutes or so, to tell us what the previous sketches brought to mind, and the players then react to that, and so on. Synergy.
Evelyn Mok was the comic on this occasion. I believe the idea was that she should improvise, although as it turned out she sometimes reverted to doing some of her stand-up set, but that's probably an inevitability of this guest slot, given how dizzyingly difficult improvised stand-up is.
Anyway, it's a fine idea that gives things a bit of impetus. This device works best in the final sketch, neatly enough, after Mok unpacks her bisexuality, how she is attracted to men and women in different ways.
This leads to a couple of sketches set in the run-up to a wedding – events which turned out to feature the bride, who had disguised herself to find out what people really think of her. It's a smartly cooked-up idea and Shamus Maxwell delivers the killer blow, giving us the kind of Pow! moment that is so elusive in improv. That's followed up by another good one, this time featuring Lola-Rose Maxwell and Charlie Kemp, one of whom is turned on by safety, the other turned on by danger. Clear ideas, superbly executed.
Another strong moment came in response to Mok's quite candid revelation about having a sweaty pussy (her words not mine). The immediate sketch – about a couple who couldn't agree on whether to talk about having a sweaty pussy during their dinner party – felt politically loaded and quite confrontational between Dickson and Maxwell, and the idea didn't develop into anything especially funny.
The sketch afterwards, though was an absurd bit of filth, set in cowboy country with Kemp accused of fucking anything that moved and indeed some things that didn't. Alison-Thea Skot starred as the meek deer who becomes sexy siren deer. They gad to strive for clarity in what was going on, but it was one of the funnier skits.
Sometimes, as is a hazard of the form, the FAers got stuck in a rabbit hole of their own making once or twice. Like the car salesmen who competed to out-hippy each other in their efforts to make a sale – a superb idea at first that lost its fizz quite quickly. Sophie Broido came to rescue things but was kind of ganged up on by the boys, which was a bit uncomfortable (this wasn't not the only time Dickson was a bossy bugger, quite frankly), but Broido had the last laugh.
And a job interview sketch in which a series of white males bulldozed in expecting to be given the job got Stuck in a Rut of ever-increasing decibels. Another intervention from Broido gave them a satisfying exit though.
A mixed bag then but more good than bad, with a couple of standout moments. If you like a bit of late-night improv, the Free Association will sort you out.
Read More
Published: 14 Aug 2018
I think the best way to describe Alison Thea-Skot's…
15/08/2015
The lights dim, and a woman of indeterminable age strolls…
5/08/2012
It was set up as a celebration of female comedy. But…
14/07/2011
Sunday was the final of the male-dominated FHM Stand-Up…
21/09/2010
You probably can't get a more obvious, easy target…
1/01/2007
Past Shows
Agent
We do not currently hold contact details for Alison Thea-Skot's agent. If you are a comic or agent wanting your details to appear on Chortle, click here.