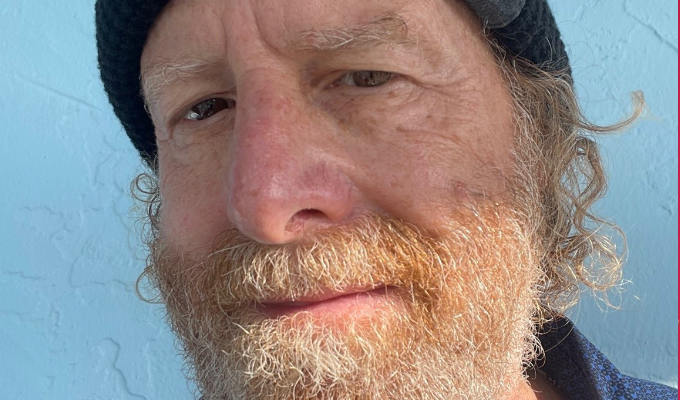 Harold by Steven Wright
Such is the distinctiveness of Steven Wright's stand-up – the bone-dry, deadpan delivery and the philosophical enquiry of his jokes – that when confronted by the sheer insularity of his debut novel, Harold, it's impossible not to read it as a rare, direct insight into the enigmatic comedian's mind.
Set almost entirely within the head of the titular seven-year-old, drifting in and out of dreams and memories as he sits in class at school, the lack of plot gives the book that familiar, measured Wright pacing.
Scarcely anything happens. Yet so much of human experience is contemplated – love, time, death, the nature of God. Ostensibly set in the 1960s, occasional anachronisms serve both as gags and a reminder of the artificiality of imposing time on imagination. Presented in a free, indirect style, cynical, precocious Harold's thoughts are occasionally inflected by the greater cynicism and world-weariness of his future adult self, especially with regard to women. In every sense, it's a loopy read.
But the central metaphor is dizzying. Ideas constantly occur to Harold as birds flying into a rectangle, each one different. There's a sense of timelessness, of being at one with the universe, as Harold has internalised the wisdom of the Lakota through his beloved grandfather's appreciation of the Native American tribe. Even so, he retains a boy's pointlessly vindictive, mischievous streak. When he encounters a kindly Carl Sagan on the Moon in an extended dream sequence, he flips the astronomer's bird the bird.
More immediately, the birds seem to represent that most contemporary of malaises, ADHD. They just keep coming, acquiring stranger, more anthropomorphic characteristics as the novel progresses. As an aside, and cementing the avian-intrusion theme, it's intriguing to learn that the novel originated not in lockdown and Wright having time on his hands, though one suspects that played a part. Instead, it was developed over more than a decade on Twitter.
Although never explicitly expressed, from various thoughts it's also tempting to diagnose Harold with a combination of autism, schizophrenia and dyslexia. Certainly, with a thoughtfulness way beyond his years, he repeatedly wonders if he's mad.
What's unquestioned is that he's suffering from trauma. The benign or malign influence of his appealing but eccentric grandfather is open to debate. We learn that his rarely glimpsed mother spent time in an insane asylum while his father goes completely unmentioned. Often he reasons that the conundrums in his head, about the weightiest metaphysical matters, ought to be settled with a fistfight.
The novel's other central characters, experienced through the filter of Harold's slightly frightening blend of wonder, desire, contempt and borderline misogyny, are his classroom crush and his teacher. Along with a waitress he meets on the Moon, they offer three ages of womanhood that seem more three-dimensional than his wraith-like mother, though that's entirely relative.
Essentially additional mouthpieces for Harold's thoughts, further enabling his incessant internal dialogue, they're also vessels of his simultaneously naïve and jaded sexuality, with the narrator footnoting his youthful fantasies with the experiences of Harold's adult relationships. Generally speaking, this is a surprisingly romantic book, of yearning to escape, of birds and stars, of curiosity. That said, love is likened to being served a birthday cake that might be poisonous. Funny, but you wouldn't recommend it on a date.
Harold greatly amuses himself at his teacher's expense, invariably in a sociopathic or smart-alecky manner under his breath or simply in his head. But the genuine jokes, those delightfully offbeat, Wright aphorisms, are more sparsely and elegantly woven through the narrative, possibly too much so.
There's a lovely section in which Harold conjures a contrived scenario in which he's somehow adopted by his biological parents and the psychological fallout of that. The blunter gags, though, are given to the rare interjections of the narrator, tending to berate the reader for questioning the story.
Ultimately, Harold's teacher is given the last laugh, when a single, invasive flash of her thoughts totally undermines the limitless universe of his dominion, the one he's spent 99 per cent of the book establishing.
A compellingly odd debut, the novel is fascinating for what it implies about the way Wright sees the world. But it very much feels like an addendum to his stand-up, a curio for diehard fans who probably expected more jokes from America's pre-eminent master of the one-liner.
• Harold by Steven Wright is published by Simon & Schuster, priced £30.75 in hardback and £11.99 on Kindle, Order from Amazon
Published: 18 May 2023