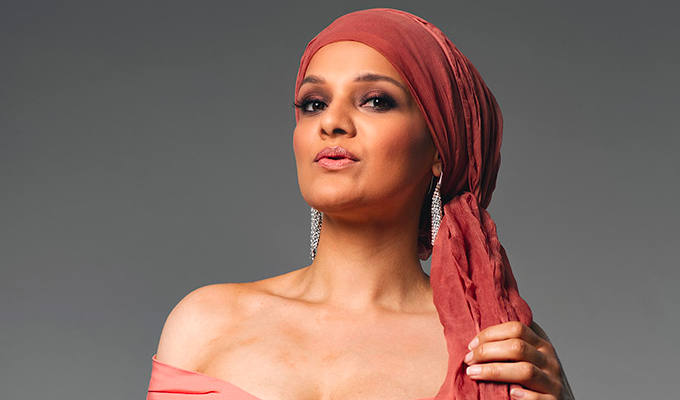 Sex Bomb by Sadia Azmat
Few aspects of life come laden with as much cultural baggage as sex and sexuality, with all its mores and taboos hardwired into the society in which you grew up.
For someone who does not share comedian Sadia Azmat's traditional South Asian Muslim background, her themed memoirs are revelatory. And those who do, I suspect, will be heartened to have their own experiences reflected back at them - especially given how so often women's sexual desires are suppressed.
Either way, the matters she raises are thought-provoking without ever seeming over-weighty. They come from a place of frank and witty reflection of her frequently sorry love life and how it's been shaped by the expectations placed on her.
In the subtitle of Sex Bomb, Azmat describes herself as an 'Asian Babe' – a nod to the porn magazine of the 1990s that became a bestseller thanks to its portrayal of women customarily seen as unattainable and chaste. But seeing a copy on a newsagent's top was the first awakening that she, as a brown woman, might be a sexual creature too.
It was the first of several revelations. For the pressure to be a good wife was instilled from a very early age, with a bride's virginity hailed as a 'commodity and her biggest selling point'. Classifying women as either 'pure' who could be spoiled by sex or 'impure' and so unworthy of respect is clearly unhealthy and dangerous.
The hijab adds another layer of complexity. Azmat has been wearing the headscarf since she was 19, partly, she conjectures, as a rebellion against her Indian father's immigrant desire to assimilate. It changed people's attitudes towards her, seeing her no longer as Sadia but as an avatar for all Muslims.
She thought wearing it might help her find the 'right' sort of potential husband – not that she'd paid much heed to what manner of man that might be, having not yet untangled sex, love and marriage in her mind. But she notes: 'Sadly the hijab just made guys I was interested in trivialise me and sometimes pick on me as it muted my gender/sexuality.'
Conversely, other men seemed to become obsessed by removing the garment and, she notes, 'it's very creepy to be fetishised like that… the way some of these guys linked the hijab to sex was gross.'
Add to this mass of hang-ups her parents' unhappy marriage, which ultimately unravelled because he had a second family in India, and you have a woman with more baggage than is currently sitting outside Heathrow Airport. No wonder, then, that Azmat ended up in a toxic relationship for far too long. But with the benefit of hindsight, honesty and a page-turning writing style, Azmat unpicks all that contributed to things going wrong.
Sex Bomb is not confined to the topic of the title, as she also describes how she's been stereotyped by work colleagues – and by many on the stand-up circuit. Making it in comedy is tough on anyone, and not every setback can be ascribed to an up-and-coming act's identity – but the first-hand evidence she offers suggests at least some of it is.
Azmat - now also a comedy producer at BBC Studios – grew to realise she was expected to fit into certain boxes, both personally and professionally, swapping one set of parameters for another as she moved from a conservative background to this supposedly liberal scene. Incidentally, she's also withering about white feminist 'do-gooders', whose commitment to the cause is all about gaining more personal kudos than challenging sexist structures.
Azmat's achievement in this book is to raise complex, consequential matters with a lightness of touch. It's an easy read as she reflects candidly and boldly on her experiences and the factors that led to them. She explores a lot of social politics without being overtly political, instead gently prompting the reader to consider things they may not have considered before – or reinforcing existing ideas with a clarity of thought.
• Sex Bomb by Sadia Azmat is published by Headline priced £18.99. It is also available from Amazon, priced £13.47
Published: 27 Jun 2022
What do you think?