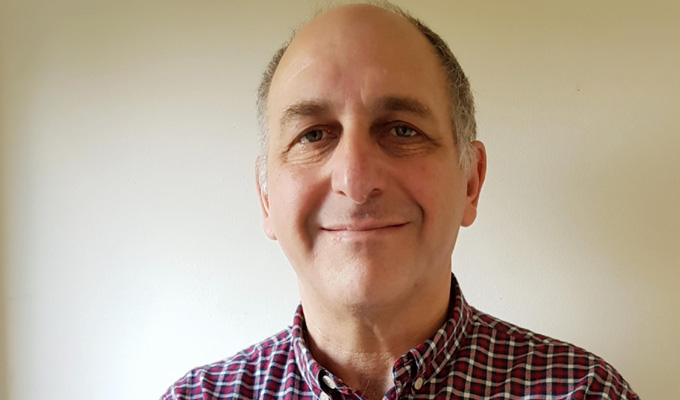 Stand Up, Barry Goldman by David J Cohen
There's no need to ask where Have I Got News For You and Horrible Histories writer Dave Cohen (or rather, 'David J Cohen', now he's a proper author) got the inspiration for his first novel.
He grew up in Leeds in the 1970s in an immigrant Jewish family, attended Bristol University and came to be a musical comic through the Edinburgh Fringe in the politicised early days of alternative comedy. And all that is true of the titular hero of Stand Up, Barry Goldman.
So it's little surprise that this entertaining volume reeks of authenticity. Indeed, it often reads more like memoir than fiction, a recollection of the trials of early adulthood with pivotal moments taken in the stride of life, rather than enhanced for big-hitting dramatic moments.
Over the book, Goldman is clearly in the process of working out who he is. He feels limited in Yorkshire, where he wants something more than to take over his father's factory - possibly via the comic poetry that he performs at the local youth club to overcome his fear of social interaction. Getting a girlfriend certainly seems an impossible dream.
Student life widens his horizons, but even then he doesn't fit with the posho Oxbridge rejects who seem to fill the common room. But getting involved in political protest, and a band that plays anti-Nazi rallies, helps form his identity.
But the big game-changer is the Edinburgh festival, where he goes with an old-school student revue, despite craving something more cutting edge. The Fringe is pretty much a character in its own right here – and probably a more long-lasting, if fickle, love interest for Goldman than most of the women he meets in his formative years.
The novel adeptly captures the allure of the festival, despite its vertiginous ups and downs (both geographically and emotionally) – especially for a virgin visitor. Although that will strike a cord with anyone who has ever made that journey, Stand Up, Barry Goldman is a period set at the prime time for comedy, as the encroachment of politics and personal expression upend the old order. This allows Cohen to blend wider issues such as antisemitism and the comradeship (but possible futility) of protest into the story.
But fundamentally, it's about a young man with vague hopes and dreams trying not to occupy such an uncertain place in the world. And of how he struggles to adhere to his easily-stated ideals - whether on feminism or on being an artist - when faced with a messy reality.
Not all the supporting cast are painted in quite such genuine and complex detail, but it's not their story, is it? With a central character whose idealised self-image is sometimes adrift from reality, combined with amusingly-written prose, it's no wonder fellow gagsmith David Quantick has likened Goldsmith to the 'Jewish Adrian Mole of alternative comedy'. It seems a good analogy.
• Stand Up, Barry Goldman by David J Cohen is available in paperback at £8.99 or ebook (£4.99 or free to Kindle Unlimited subscribers) from Amazon.
Published: 24 Jun 2021
What do you think?