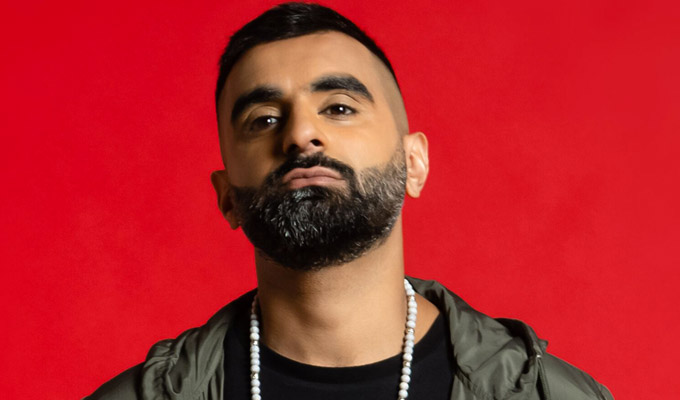 The Secret Diary of a British Muslim Aged 13¾
'I wish there had been a book like this for me growing up,' stand-up Tez Ilyas comments in the foreword to his newly published teenage diaries.
His hope, surely, is that readers with a similar heritage will see themselves in his stories of growing up in a Pakistani Muslim family in Blackburn in the late 1990s – while those who don't share his background will get a better understanding of both the similarities and differences of a childhood life they might not know much about.
However, emphasising the ordinariness of much of his youth has its own pitfalls, and there are swathes of The Secret Diary Of A British Muslim Aged 13¾ that are uneventful and inconsequential. While he's borrowed the title from Sue Townsend's great creation, Ilyas doesn't capture the tragi-comic obsessions of a solipsistic teenager in the same satirical way as Adrian Mole. Instead, the way this teenage nerd (by his own description) obsesses about grades, consumes pop culture, hangs out with his pals, and tracks sporting ups and downs, especially of his beloved Blackburn Rovers, is often simply uninteresting.
Yet it's perhaps necessary for all this detail to set a normality against which much less common experiences play out. Race riots at school, for example, weddings back in Pakistan, or his relationship to Islam. He tries to do his best by his religion's teachings, and is certainly more devout than most of his more easily distracted peers in the way he studies his Qu'ran and does his namaaz.
If that last word for prayer is unfamiliar to you, the book concludes a glossary of the Arabic, Punjabi and Urdu words that Ilyas liberally slips into the text - although context is usually enough to understand. Harder to keep track of is the huge cast of extended relatives and friends – a list so sizeable, especially for someone who says they're happy in their own company, that it takes more than four pages to detail them all at the start.
Not all his relationships are happy ones, and there's a tragedy in the family that has wider ramifications, even if the impact of such events is often deadened by the more everyday concerns of a typical teenager. However some incidents – most notably the terror attacks of September 11, 2001, which comes towards the end of the book - have ramifications that are impossible to miss.
Despite first impressions, this book is not a compilation of Ilyas's actual diary entries from the time. Instead they have been imagined by him in retrospect. He insists: 'This is a genuine account of what went down. I've tried to be as honest as possible. Uncomfortably so' Occasionally it feels like he's added some adult knowledge to the fictional entries, although the reverse is a more common failing. Hindsight might streamline the narrative to better bring out the elements of his past that are the most interesting and dramatic and concentrate on key relationships, not the web of characters.
Still, Ilyas writes in an entertainingly self-deprecating way (even if the cover boast of 'shalwar-wettingly hilarious' is definitely overstating the case) and conveys a credible sense of his teenage years that can only contribute to the visibility of South Asian family lives, as he so clearly set out to do.
Published: 26 Apr 2021
What do you think?