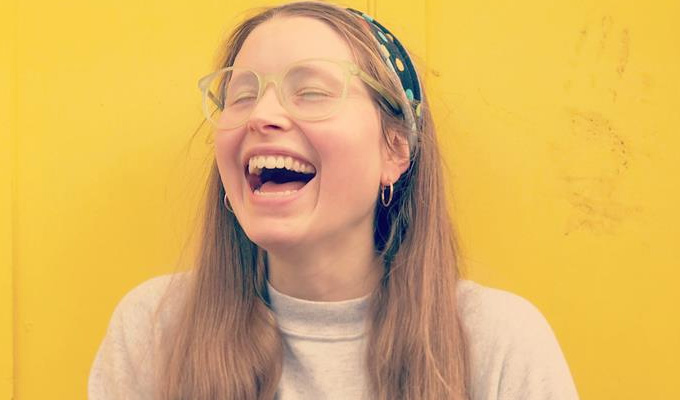 Sunrise, by Jessie Cave
Few stand-up shows end up being transcribed in book form. Unless the aim is analytical, such as Stewart Lee's releases, the process of trying to permanently entrap the lightning of live performance on a page is doomed to lose something.
But Jessie Cave's Sunrise had the advantage of feeling like a series of candid diary entries anyway, so reading them seem a perfectly natural way to get a peek inside her unfiltered thoughts. The preamble says this is the 14th draft of the story, but the emotions seem as messy, raw and as casually expressed as the first.
This is – as has been well-documented – her post break-up story. The situation is complex: she clearly harbours strong feelings towards her ex, fellow comic Alfie Brown, and in any case, she cannot shut him out of her life as they share parenting of their two small children. Tracking him through social media makes her feel he has moved on quicker than she, one of many sources of anxiety.
There's one story here of her being invited to the London Eye to offer mentorship to young girls – all of whom seem more certain and confident than she is, full of neuroses in her anorak. Despite her best attempts, Cave's bid to become a confident, efficient Sunrise Power Woman, rising at 4am to achieve more before breakfast than most people do in a whole day, is doomed to failure.
That bid to become empowered is part of Cave's state of rebuilding, which significantly involves her trying to get back into dating even though it seems frivolous compared to motherhood. Her mind wanders to CBeebies and whether she can get back for the babysitter.
She embarks on a relationship, and trying to show she's spontaneous she has sex at a Harry Potter convention… which would have been a shock had any fan who still knows her as Lavender Brown walked in. But she knows the sweet boy she's dating is not for keeps, even if he doesn't.
When she tells this on stage, in acclaimed runs at the Edinburgh Fringe and the Soho Theatre, she uses embroidered pillows, created by her mum, to represent the other people in the story. We don't get that it print, but a similar homeliness is achieved by her drawings, given that Cave's online doodlings having given her something of a second career.
Inevitably missing from a written version is the first-hand emotional tug of seeing Cave bare her soul, but the book remains an honest, tender portrait of a woman trying to get her shit together. The confessional frankness is amusing – but more crucially endearing. Don't expect conveniently tidy resolution or obviously played-for-laughs Bridget Jones-style klutiziness: this is real life and complicated.
Sunrise is a light read – being a transcript of an hour's stand-up, it takes less than that to get through – but it leaves a strong impression of Cave's struggles through life, love and motherhood. And anyone with their own anxieties will find an empathetic echo here.
Published: 13 Dec 2018
What do you think?