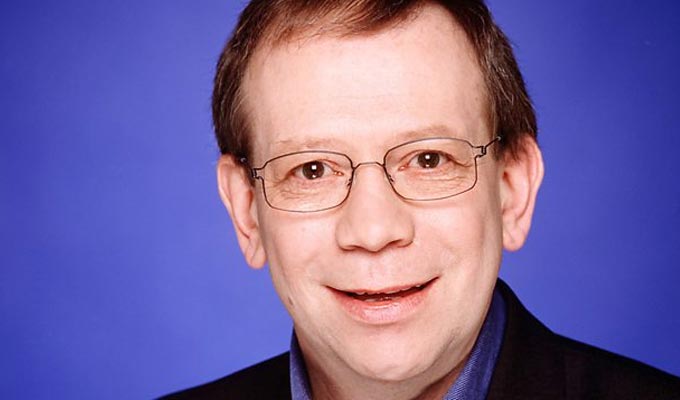 How To Produce Comedy Bronze by Jon Plowman
If Jon Plowman is creating comedy bronze, it doesn't say much for the other people in that mysterious TV job of producer.
For his credits are a greatest hits package of the past 25-plus years of comedy: Little Britain, Ab Fab, The Vicar Of Dibley, The Office, A Bit Of Fry And Laurie, League Of Gentlemen, Twenty Twelve, Inside No 9, The Thick Of It and the occasional forgotten show such as The Robinsons.
The job of producer, in his words, is 'to enable other more talented people to have hits'. Despite the book's title, this is not really a handbook for others wanting to follow in his footsteps, more of a memoir from which he tries to extrapolate life lessons for other producers: 'expect the unexpected and cope with it', 'never try to book cheap stuntmen', 'always wear shoes', and so on.
The tone is of clubbable, amicable anecdote. No reputations are torched – well, maybe one – and although there are a few scurrilous tales, names largely remain unnamed. Perhaps he has just been lucky with the people he's worked with.
Things certainly started well. After cutting his teeth in the theatre and local TV arts strands, he moved into the bigger leagues by producing Russell Harty's show ('funny and camp and kind and generous') and then Terry Wogan's, as unpretentious a talent as you would hope. His preferred style was 'winging it'. Even when he was left with a 12-minute slot to interview the most taciturn of guests and had to pad desperately, Wogan never expressed any irritation with the production team who booked them.
The contacts book he built up during his time on Wogan meant Richard Curtis snapped him up for the second Comic Relief in 1991, and that nerve-nerve-jangling mammoth live show proved his gateway into comedy and the aforementioned list of credits.
He more or less writes a chapter on each hit show, capturing the tone on set, with especially happy times had on The Vicar Of Dibley. In one interesting nugget, he reveals that Dustin Hoffman expressed an interest in directing some episodes, which could have been quite something.
Almost as unexpected was the public reaction to the dark comedy of Psychoville. Expecting complaints, Plowman checked the duty log at the BBC the morning after transmission, and all it said was: 'Do your researchers do no work? Don't they know tat Bristol is NOT in the county of Avon?'
And on Little Britain, he had to rule exactly how much mayonnaise was needed to mimic a semen stain, large enough to be noticed, not too much to be too tasteless (the answer, should you need it, is 1.905cm)
Other stand-out anecdotes include the time he had to fire a writer Ruby Wax insisted upon hiring – at great expense because it involved buying him out of a contract overseas. When Plowman tells him it wasn't working out, the guy took it so badly he collapsed, and an emergency medical team were scrambled, though he was OK in the end.
Plowman's only real exasperation came with Joan Rivers's husband Edgar, who meddled with her every show. Plowman was clearly not the only person he wound up, as he recalls one day receiving a phone call Out of the Blue from her manager, who he barely knew. 'Hey Jon,' he gushed. 'Good news! Edgar's dead.' The bloke was clearly going through his Rolodex spreading the joy.
In his style of writing, comedy is – peculiarly – not a forte, with the smattering of gags in the book firmly in dad joke territory ('I got out of the bath and looked into it a bit further. The programme, not the bath'). Perhaps this sort of sense of humour kept him out of the creative process, allowing him to remain an enabler rather than a frustrated comedian wanting to impose his own gags on the programmes he produced.
But How To Produce Comedy Bronze is a breezy, entertaining, and sometimes opinionated read as he muses on what makes a good comedy, or proffering other opinions such as urging hard-pressed executives to commission more sitcom, or a plea for comedy budgets to match drama's.
For those interested in was a producer does, there is a broad overview of such practical matters as budget and scheduling and dealing with TV executives, though it seems he picked most of this up as he went along.
At one point, Plowman makes reference to the bygone days when gentlemen – and of course it always was gentlemen – would strike deals over agreeable lunches at the Savoy. And you might detect a slight touch of envy, for this is a book of the sort of stories a gregarious showbiz veteran might share over a good bottle of Chateauneuf-du-Pap, keeping the really juicy stories for another time.
• How To Produce Comedy Bronze by Jon Plowman is published by Bonnier Books priced £16.99. Click here to buy from Amazon at £9.96.
Published: 3 Dec 2018
What do you think?