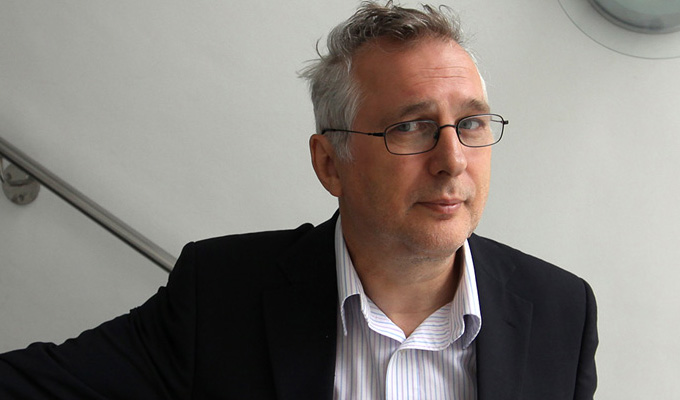 Book review: A Normal Family
As a comedy producer and writer, Henry Normal's work requires an inherent grasp of his characters and the insight to see the world from their point of view. Yet is a heartbreaking irony that the one person whose mind he will never really be able to understand is his autistic son, Johnny.
He has explored his relationship with Johnny in his work since leaving the production company Baby Cow, where he helped create the likes of Gavin & Stacey and The Mighty Boosh, to return to his original, substantially less lucrative, career as a performance poet. His reflections on his particular experiences of parenthood spawned two Radio 4 specials, and now this memoir, penned with his wife, the screenwriter Angela Pell, taking alternate chapters, more or less.
At the risk of stating the obvious, A Normal Family is not a funny book, though it is not without its moments of wit, given that's Normal's default setting as a man who believes a sense of humour is vital in dealing with life. 'You'll spot the jokes - there are big gaps between them,' he notes wryly at the start.
Also, humour comes because neither he nor Pell want to dwell only on the many, almost impossibly difficult aspects of having a child with autism, though they leave no doubt of the challenges they faced. What leaps off the page is that there's a lot of joy and love in this family – joy that is probably all the sweeter since it was so hard won.
Henry and Angela try not to speak for Johnny, for over nearly two decades they would still not presume to know how he experiences the world. But he still emerges as a complex character, certainly depicted as far more than just his disability. Now, at the age of 19, he's found a way of expressing himself through art – and he appears to have quite some talent, though he is not the stereotypical high-functioning autistic people seen in the media, nor the Rain Man style savant.
And it has been a hard slog to get to this point, with the parents including using a US programme called Son-Rise which advocated a very intense form of 'white room' therapy.
Early on, in his frustration at being unable to communicate, Johnny would lash out at his parents, inflicting physical and emotional pain on Angela especially. For she was the primary carer, a fact that causes Henry no little guilt. Although working at Baby Cow was vital to keep the family functioning and to secure a financial future for Johnny, who may never be able to earn his own money, Henry's own sense that he was fleeing to London to escape the travails of parenthood is palpable.
There's more guilt from the occasional negative feelings that both parents felt towards their own son even though they clearly loved him. Such honesty about the darker moments will no doubt provide succour to other parents in similar situations, to know that extreme feelings are understandable and shared.
'My intention is to write the book I wish had been available when Johnny was first diagnosed,' Normal says in the first chapter, and he and Pell succeed in creating a true account of what it's like to bring up a child diagnosed with a rather oxymoronic sounding 'mildly severe' form of autism, neither overly sentimental nor overly clinical.
Given that Normal is known for creating shows with a strong sense of narrative, it may be a surprise that this book doesn't follow any such rules. It leaps around in time and in themes, sometimes repeating itself.
Yet through the various snapshots, a rich picture of a unique relationship is formed. That the whole is unpolished adds to the aimed-for sense of authenticity – the couple are keen not to put polish on their stories. Nor do they strive to offer a definitive picture of living with autism, a situation different for every family the condition touches. It is their personal story, but even so, others will surely find great value in it.
• A Normal Family: Everyday Adventures With Our Autistic Son by Henry Normal and Angela Pell has been published by Two Roads, priced £16.99. Click here to buy from Amazon priced £12.62.
Published: 8 May 2018
What do you think?