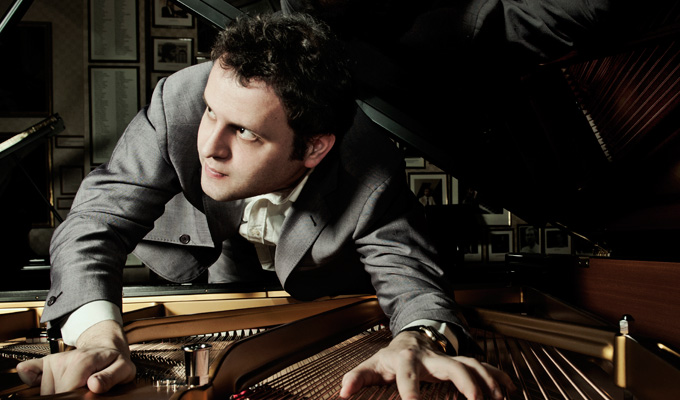 This Is Going To Hurt: Secret Diaries Of A Junior Doctor by Adam Kay
Jeremy Hunt should be strapped in a chair, eyelids forced open Clockwork Orange-style, and be forced to read doctor-turned-comedian Adam Kay's memoirs from cover to cover.
For although this dispatch from the front line of the NHS is a laugh-out-loud read in the finest traditional of gallows medical humour, it's also revealing portrayal of the phenomenal strains a dysfunctional system places on junior doctors.
You wouldn't be allowed to drive a lorry with the sleep deprivation the average medic works under, yet here they are making dozens of potential life-or-death decisions every day, on an hourly rate below a McDonald's shift supervisor, often without support and struggling against an illogical, inflexible bureaucracy.
After going through the diary entries he scribbled in moments snatched from his time on the often chaotic wards of London from 2004 to 2010, Kay says he was 'reminded of the brutal hours and the colossal impact being a junior doctor had on my life. Reading back it felt extreme and unreasonable in what was expected of me, but a t the time I'd just accepted it as part of the job.'
This Is Going To Hurt will inspire everyone who reads it take up arms on behalf of junior doctors and against grasping political opportunists who seek to undermine them. But much of the power of this worrying depiction of life at the sharp end of the health service comes not from political polemic, but from Kay's frankness – and, more importantly, his wit.
Hospitals have long been a source of near-the-metacarpophalangeal-joint (or 'knuckle') humour, given that our physical failings are so often inherently funny, stripping away any pretence of dignity. And Kay, whose speciality was obstetrics and gynaecology, has more than fair share of embarrassingly funny incidents, including the obligatory foreign bodies up the rectum, which apparently the profession calls Eiffel Syndrome (as in 'doctor, I fell'…)
Other incidents include the physiotherapist who wrote on one elderly patient's notes that she was 'too drowsy to assess' when she was actually dead; Kay agreeing to do a second ultrasound when the initial scan made it look as if the foetus was wanking; and the X-ray that appeared to show a cancer… when it was actually someone's badge. The radio in the operating theatre playing Cutting Crew's I Just Died In Your Arms Tonight sounds like a joke from Hospital People's DJ Ivan Brackenbury.
Patients' ignorance is mined, too. Kay tells of one new mother who refused to allow her baby to have a Vitamin K injection because 'vaccines give you arthritis' – a phrase that contains more errors than words. And Dr Google is not always helpful when someone rocks up with their own diagnosis… although Kay admits hard-pressed professionals have been known to sneak a quick internet search too. Another time his emergency bleeper goes off at 1am, mid-caesarean, as a patient wants her passport application countersigned before she's discharged next morning.
There are scores more hilarious anecdotes alongside honest reflections on the impact of the job on his personal life, as well as a revelatory peak into the realities of being a fallible human being, when patients expect an all-knowing superman.
Inevitably there is heartbreaking sadness, too, given the high stakes of medical crises, making this a book that's as emotional as it is funny – and a poignant reminder of the psychological stress that the job must place on doctors, not just the physical demands of working so hard.
Kay's publishing debut is a fantastic insight into the lot of a medic: fascinating, funny, sometimes worrying but always compelling. A must-read for anyone who will encounter the NHS at any point in their lives. And that's all of us.
• This Is Going To Hurt: Secret Diaries Of A Junior Doctor by Adam Kay is published by Picador today. Click here to buy from Amazon for £5.99
Published: 7 Sep 2017
What do you think?