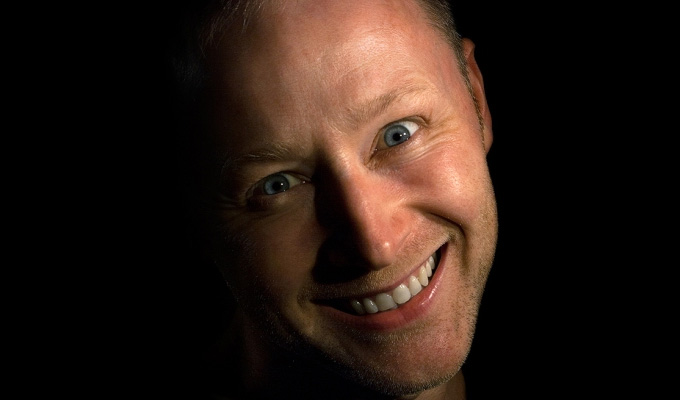 That's Your Lot, by Limmy
That's Your Lot is an apt title for Limmy's second book of short stories, as many of the tales stop abruptly once they've floated an intriguing idea – and sometimes they haven't even done that – leaving the reader feeling decidedly short-changed.
As in his superior debut, Daft Wee Stories, male anxiety is a constant theme – to the exclusion, in fact, of almost anything else. In real life, such feelings rarely resolve with a satisfactory neatness, but in a fiction, the same ambiguity can lead to frustration.
In all but one five-page story the protagonist is a man, slightly Adrift in the world and ill-at-ease with their minds, letting their worries drive them into slightly odd places. Women, when they do appear, tend to be wives winding up the already fretful husbands.
At their best, the stories take such dark thoughts to their illogical conclusions, such as the chap lurking in his wheelie bin after being driven to distraction by his neighbour using it.
And the story entitled Keys ramps up the jeopardy of a man who can't confess to his other half that he left the keys in the back door from where they got stolen. It almost could be a sitcom template, although the tone is typically, disconcertingly, bleak.
But while there are a good supply of great yarns, many others go nowhere. There's a cobbler who flips at someone his distrustful mind has convinced is a thief and orders them out of his shop - that's the full story. Or another man venting his suspicions his wife was playing music he hates just to wind him up. It's a convincing inner monologue of an unhappy mind, but in want of some literary purpose.
Other stories yet have a surreal bent, such as one about an aggressive curtain or another about a man who finds a tree growing out of his shoulder, although these cause more head-scratching.
Stories set in the real world usually have a more relatable point – such as the closer about a man who can't differentiate between banter and being an A-grade prick – but narrative is frequently an issue, and more than once does he pull a twist from nowhere, which again is unsatisfying for storytelling.
Limmy also has a very simple style of writing, which makes the flatter stories seem very unsophisticated. It's not uncommon to find a string of half a dozen or so sentences starting with 'He…', like a Ladybird book. There's a similar bland starkness to the way almost all the stories start: 'Danny started a new job, at an office'; 'Gary had broken his arm'; 'Eric was out taking pictures with his new camera'; 'There was an explosion'; 'Davie was getting married.'
There are some good stories in That's Your Lot, but it is wildly hit and miss. If you haven't already, plump for Daft Wee Stories instead.
• That's Your Lot by Limmy was published earlier this month by Harper Collins, priced £14.99., Click here to order from Amazon for £10.49. He is currently on a book tour - dates.
Published: 26 May 2017
What do you think?