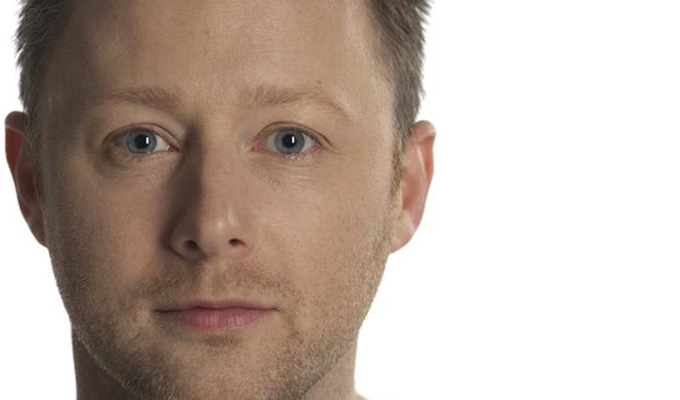 Daft Wee Stories by Limmy
Brian Limond, aka Limmy, has a restless imagination, as evidenced by his prolific social media output. Rarely does the sketch comic appear capable of keeping a thought from expression in a tweet or Vine.
For a while, the impish Glaswegian simply uploaded his short stories and read them over his webcam, little 'what if?' scenarios followed through to their humiliating or horrific conclusion.
But now, the enterprising publishers at Century have concluded that his loyal following might appreciate a less ephemeral and comprehensive product, released here with satisfying solidity as that old media staple, a book.
There are 82 tales in Daft Wee Stories, ranging from the juvenile one-liner that closes the collection with throwaway obscenity, to the thoroughly modern predicament of Facebook Past.
Limond continues his preoccupation with Millport, the seaside town that was an unattainable state of mind in his sketch series Limmy's Show, but here his rose-tinted nostalgia is misinterpreted as a loathsome cyber-crime.
Arguably, no other British comic has been as successful as Limond in capturing the impact of the internet upon our brains, informing the capricious editing of his television series, the nagging, meme-like quality of his visual imagery and regular breaks of the fourth wall to address the viewer.
There's a cosy, conversational register to most of his stories too, mischievous but inclusive, making you read the book upside down at one point. He lures you into their darkness with friendly charm – men sneaking off to their laptops at night are participating in far worse than masturbation, it transpires; while in Sensitive Pete, an impressionable soul is pranked into desensitised psychosis after seeing a series of snuff films.
Limond appears to relish punishing his characters, the pressure-churn of their thoughts prompting them to blurt inappropriate responses in the office, develop phobias about phobias, and just generally grab at the wrong end of the stick - a minor misreading of a situation here or wee bit of daftness there invariably escalating into extreme violence.
Conspiracy theories and magical occurrences, real or fantasised are explored by otherwise unremarkable men. And yet whenever they briefly challenge the universal order or peer behind the veil of existence, they're brutally dispatched by heart attack, cattle prod or giant alien death ray.
In a brace of stories, he amusingly explores the dramatic potential of mundanity and averageness, though even here one ends in genocide. Two distinct tales about Arnold's outlandish arse end with wretched death. You can practically picture Limond feverishly plotting to concoct ever more graphic ways to kill someone.
Violent death is a handily perfunctory way to end a short story of course. But it doesn't feel overused, simply the logical outcome of events in Limmy's cruelly mocking universe. The wittiest vignettes needn't go that far though, with the pick of them a Hitchcockian twist on a telephone conversation about an unpaid bill. Elsewhere, an officer worker's creeping unease about his role in the company is resolved with a Kafkaesque pullback and reveal.
As with sketches, such a quantity of stories are open to the more-or-less redundant criticism of being hit and miss. But a consistent indicator of their quality is that you can picture so many of them being filmed. Those that feel trapped inside the protagonist's frustrated head, such as the vengeance plotting Crap Films or I'll Let You Go, never quite carry the same impact.
Certainly, a broadcaster really ought to take the chance on affording them life beyond an audio book and Limmy's mini-reading tour. Crackanory-style perhaps, with his jocular familiarity bridging the tales.
Daft Wee Stories will sate Limmy's existing fans and proves once again that his wickedly anarchic sensibility moves effortlessly between media.
• Daft Wee Stories by Limmy is published by Century on Thursday, priced £14.99. Click here to order for £10.49.
Published: 28 Jul 2015
What do you think?