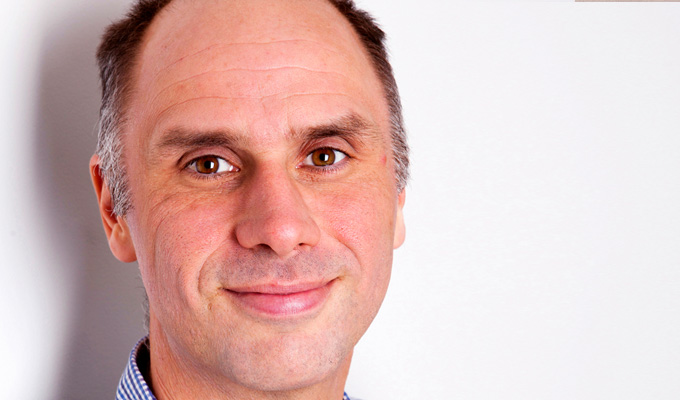 Love, Sex and Other Foreign Policy Goals by Jesse Armstrong
In his debut novel, Jesse Armstrong has transplanted Peep Show's Mark Corrigan to civil war-torn Bosnia… kind of.
Central character Andrew shares some characteristics with the author's most enduring creation that made a star of David Mitchell. Both are painfully uncomfortable about emotions and both are so cripplingly self-absorbed about how they are perceived that it warps normal behaviour and blinds them to the bigger picture.
When that bigger picture is the bloody ethnic conflict ripping apart the Balkans in the1990s, the dissonance is huge. Andrew finds himself there almost by accident, in true sitcom style saying 'yes' to a crackpot scheme for the wrong reasons and without anticipating the consequences
So he finds himself joining an idealistic, but woefully naive, bunch of do-gooders on a mission to bring peace to the troubled region through the medium of an earnest bit of am-dram… and all because he wanted to impress a girl.
For all of their stated good intentions, the band are all pretty selfish in their motivations, not least because it's pretty self-aggrandising to think that all it needs to end an entrenched civil war is a bunch of privileged young Brits with a Messiah complex and some terrible drama.
Andrew sums up his smugness when looking at bloody images from the war before setting out. 'For just how long should you look at a picture of a dead child?' he asks, before boasting: 'I think I knew just about exactly the right length of time. I wouldn't have wanted to put a figure on it but somewhere between disregard and fetishisation is a sweet spot of appropriate reverence.'
That seems to be the extent of the expertise he has to contribute to this ragtag peace corps. It's certainly not the Serbo-Croat he claims to speak to inveigle himself into the group - until it becomes obvious he can't. Like all the idealists and poets on the trip,he has not useful skills to bring to a war zone, but his incompetence is writ so much larger.
When he, and the rest of the motley bunch, encounter some real mercenaries the contrast is starkest, especial when Andrew wanders off into a minefield – a literal one as opposed to the social one he can never successfully negotiate. Even then, the humour comes from subdued expressions of awkwardness, which doesn't leap off the page into laugh-our-loud funny, even if the prose is elegantly written.
That the characters are at best unsympathetic, and at worst insufferable, is a more fundamental snag. As is keeping track of the internecine relationships between the various factions and warlords fighting for the nation, and the scrap of land our would-be peace-warriors end up in. Armstrong hasn't chosen the easiest of backdrops for a modern, gauche comedy of manners.
There's a cringe-inducing wit to the writing as the idealists encounter reality, although it feels as if the writing should offer something deeper than the moral about our cosseted lives that linear, episodic narrative delivers. Perhaps the story is light on brutally dramatic scenes – although it's true to that old description of war as 'long periods of boredom punctuated by moments of terror' – but it doesn't have the bite of the more domestically set Peep Show or Fresh Meat.
• Love, Sex and Other Foreign Policy Goals by Jesse Armstrong is published by Vintage, priced £12.99. Click here to buy from Foyles at £6.49.
Published: 29 Apr 2015
What do you think?