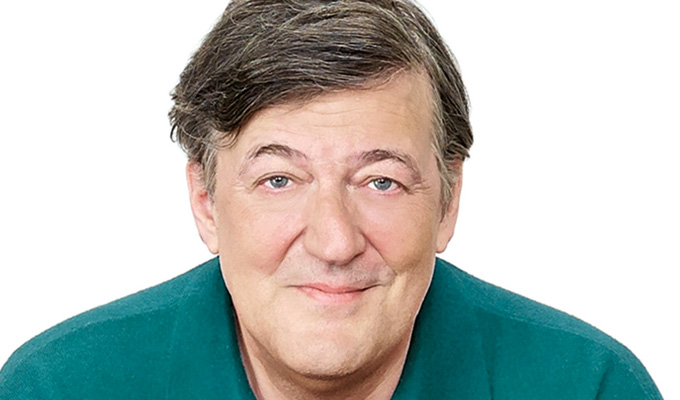 More Fool Me by Stephen Fry
The big revelation, of course, is that Stephen Fry snorted coke at Buckingham Palace and the House Of Commons. And just about everywhere else in London, too, he confesses in this, his third volume of memoirs.
He's equivocal about his industrial usage, sitting on the fence over the 'damnably difficult' debate on whether it is a medical addiction or a personality flaw. But Fry – who has previously discussed his mental health issues – says: 'I didn't take cocaine because I was depressed, I took cocaine because I really liked it.' He imagines his his fans crying: 'Oh Stephen, how could you? Such weakness, such feeble-mindedness, such self-indulgence…'
During the course of More Fool Me, Fry expresses some regret about the hundreds of thousands of pounds that disappeared up his nostrils – but does so while describing a life of Soho debauchery that cannot help but sound enticing. Although he warns those younger than he that matching his intake might prove fatal, describing his cocaine addiction as his 'wicked, wicked ways' makes it sound about as naughty as having an extra cream bun.
'Where might life have led me if I had not all but thrown away the prime of it?' he asks rhetorically of his drug use. This from such a prolific and talented man. People who 'throw away' their lives rarely end up as beloved personalities with an admirable back catalogue of acting, writing and presenting credits to their name.
But a 'long-sleeping giant' was awakened by the first 'two toots' that Fry took in 1986 – and a man who professes to hate parties suddenly found himself in a manic carousel of socialising.
It is, indeed, a wonder just how industrious he was, after so many hedonistic nights playing pool or poker in the Groucho Club with the likes of Keith Allen and Damien Hirst. He says of his radio series Saturday Night Fry – a fine show that remains funny to this day, as Radio 4 Extra repeats attest – 'I wrote all the episodes in one he burst of energy over little more than a week…. I think I was genuinely inspired.'
Fry has not been quite so creatively bountiful with this volume. The first 67 pages recap his earlier life, frequently plugging the previous autobiographical tomes Moab Is My Washpot and The Fry Chronicles. He's profusely apologetic about doing so – for Fry is someone who imagines all potential future criticisms on any project he's working on – and urges those who read the pervious memoirs to do something more productive like 'descaling the rabbit', but the recap still seems unnecessary.
Then the last 140 pages are cut-and-pasted from his old diary, covering just four months from August to November 1993, jam-packed with activity but with some of the more juicer extracts (ie his fellow snorters) redacted.
One day blurs into the next over this time in a flurry of voiceovers (there are a hell of a lot of voiceovers), lunches, book signings, writing sessions with Hugh Laurie (who he astutely predicts will one day land a major role that will catapult him to global stardom) and one big night out after another. He frets about the progress of his novel The Hippopotamus, passes comment on a chess tournament he's following, takes up golf at a health spa he attended to help his concentration, spends nearly £20,000 on a couple of Oscar Wilde letters. Several entries are signed off with a twee euphemism for goodnight: 'nighty-nightington'; 'time for boo-boo', 'beddly-poos' This is him writing to himself, remember.
It can get a bit samey, but certainly shows a hectic life, fleshed out with many minor and incidental details that paint a detailed picture of the metropolitan celebrity high life. And there is quietly revealing information beyond the headline-making revelations. The self-flagellation when he calls himself 'such an arse' for staying out too late, costuming too much Bolivian marching powder, or not saying 'no' to offers of work he really should have rejected give glimpses of the inner uncertainties behind the confident public image.
Between the introductory recap and the reproduction of the diary is when the book properly comes to life, when he describes more floridly, a typical night at the Groucho, his experiences 'suite-sitting' at the Savoy or sharing the odd society anecdote – all sprinkled with turns-of-phrase that are, as we've come to expect, a delight. His narrative leaps all over the place – he'll happily take a diversion into the history and pharmacology of cocaine, but again he's apologetic, and it seems like a genuine reflection of how his mind works.
Names are dropped like the coins of a drunk fumbling for change: Francis Bacon, John Mills, Damon Albarn,John Cleese, Peter Cook – but these are the people he socialises with.Fry sees himself as an outsider, but someone who hangs out with celebs across W1, has Prince Charles pop in for tea, and gets invited to Chequers by Tony Blair (and fills him in on the unspoken dress code of the British monied classes) might not fit the same definition of 'outsider' as the rest of the world might hold.
More Fool Me isn't Fry at his gossipy, witty, powerful best – but it's a largely jaunty skip through a hard-partying celebrity life. Like the diary page of a mid-market newspaper, but seen from the inside.
• More Fool Me by Stephen Fry has been published by Michael Joseph, priced £25. Click here to buy from Foyles for £15.
Published: 2 Oct 2014
Recent Books
What do you think?