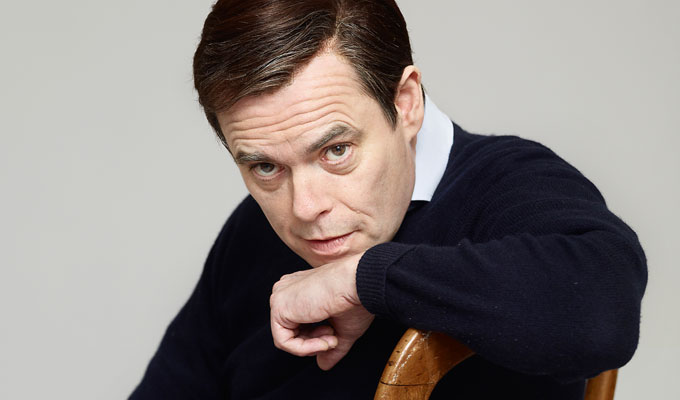 My Prefect Cousin, A Short Biography Of Paul Hamilton, by Kevin Eldon
In a celebrity-dominated world, it's heartening to know that the publishing landscape has space to accommodate the biography of an unprolific, unacclaimed poet on fringes of obscurity.
Paul Hamilton isn't even real, of course, though there are plenty just like him. Kevin Eldon, his alleged cousin, recognises the traits of the smug, cosseted, unselfaware egotist and makes them pallid flesh.
Yet Hamilton is certainly a rounded enough a character to sustain a biography; while Eldon's trick of presenting his life story as a series of interviews both with the bard himself and those around him proves the perfect comic way of exposing the yawning rift between self-image and how others see him. Well, an artist's reality can't be expected to be the same as the unenlightened, now, can it?
Thus his early path of diligent pupil (hence the titular 'prefect'), short-lived spell in higher education, and time as a conscientious bank clerk follow almost entirely different narratives depending on who you believe. Either way, his involvement in a local, unsuccessful punk-ethos band and a subsequent encounter with hedonistic rock-and-roll poet Justin Wiverly opened his eyes to the world of performance verse... if not to the wide void between his suburban security and a genuinely edgy artist. Not that Hamilton hasn't had his 'lost periods', mind, and his mental fragility provides further shading to this portrait.
Hamilton has had some public profile, and weaved into this life story are his appearances with oppressive 1990s cult-comedy junta Cluub Zarathrusta ('Poets were despised back then,' its leader The League Against Tedium says: 'Poetry being seen as an unprofitable branch of mental illness'), his 2010 Radio 4 show Poets' Tree, and the 1999 Channel 4 short film about his unpublished anthology Shadows Of Reflections.
Unpublished no more, however, for also included in My Prefect Cousin is that brief anthology, allowing Hamilton's words to speak for themselves (with a substantial explanatory note from the poet each time).
Eldon writes both prose and verse with a wonderfully dry, understated wit, with an instinct for the perfect choice of words that will mock with devastating subtlety. Brilliant, for example, is the way Hamilton occasionally uses irregular plurals such as 'enigmae' or 'hiati' or to pretentiously flash his intelligence... even though they are entirely wrong.
Hamilton is only a slightly-exaggerated caricature, which makes his life story all the more believable, and this the best fictional biography since Alan Partridge's We Need To Talk About Alan.
• My Prefect Cousin, A Short Biography Of Paul Hamilton, by Kevin Eldon is published today by Faber & Faber, priced £13.99 Click here to buy from Foyles for £10.21.
Published: 7 Aug 2014
What do you think?