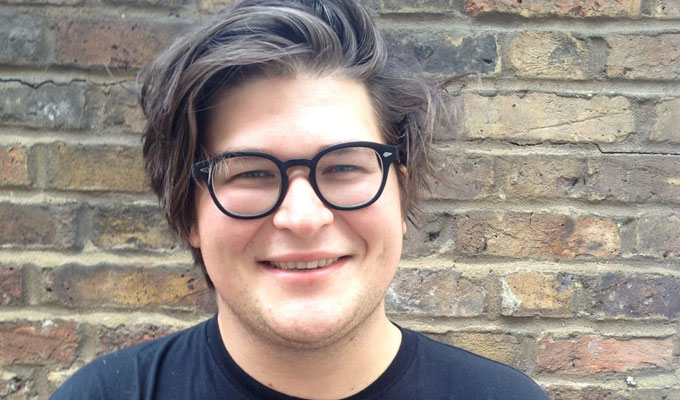 A Good Bullet by Freddy Syborn
I'm not quite sure what fans of Bad Education will make of this meandering, sometimes pretentious treatise on the nature of comedy and taboo from the sitcom's co-writer, Freddy Syborn. It's hardly BBC Three fare.
But then I'm not quite sure what I make of it, either.
The best measure of A Good Bullet probably comes from Syborn's own quote on the back cover: 'Doctor, doctor, what do you call a book about comedy that tries to be funny, argumentative, wide-ranging, silly, weirdly personal and fairly well-researched?' 'Doomed to failure.'
It is, indeed, hard to pigeonhole. Very broadly, he makes an argument that life can be brutal and that jokes either reflect or deflect that, forming a vital social counterbalance. Reactions to comedy are telling, too, whether a laugh from shock or recognition, or the taking of offence. But comedy, Syborn argues, has always been a transgressive form that exists on the fault lines of moral codes – and therefore relies on prohibited areas , usually related to sex, death or authority, for its very existence – precisely so it can challenge them.
So the topics of insulted values, hypocrisy and free speech are discussed; whether it's a racist dick on YouTube claiming his awful abuse was 'just a joke', Frankie Boyle slagging off Rebecca Adlington, or the point of whether any comedian can be as unpleasant as outrageously self-unaware Daily Mail journalist Liz Jones callously retracing the last steps of Bristol murder victim Joanna Yates as if writing a superficial lifestyle puff in a newspaper that claims to be a moral guardian.
So far, so straightforward. But that is not an adjective that's particularly obviously associated with Syborn's writing.
He swoops erratically through everything from colonial abuses, the 1997 Austrian psychological thriller film Funny Games, the history of mirrors, tourists' reactions to visiting Auschwitz, Ulysses, the philosophies of Rousseau, Grand Theft Auto, photographing human suffering, the Batman myth and his own navel-gazing visit to the Golan Heights. It's not always obvious how much some passages have to do with comedy as he downloads a huge range of references and germs of ideas, while swinging wildly in tone.
Sometimes he's quite serious, elsewhere the comedy writer has to be flippant, flipping from the sublime to the glib in a single page. Along with the text, Syborn's writing partner Jack Whitehall has contributed a handful of illustrations, but very much as an aside to the main arguments – the presence of a famous name on the sleeve is not going to make this winding discussion any the more accessible.
Neither, too, is the fact that it's plagued with footnotes – 325 of the blighters in 311 pages – included, Syborn claims, at the insistence of his editor. Every name gets an explanation, though if you need telling who Michael McIntyre, Adolf Hitler and Bob Dylan are, you might be in the wrong book. They are unnecessary and off-putting – a couple of words of introduction in the text would suffice for the more obscure – but instead we have these superscripted obstacles to Syborn's already sweeping train of thought, forcing your eye down the page and off the ball almost every other paragraph.
It's an odd book for sure, with an unclear audience, but there are some thought-provoking ideas on the nature nestling amid the more esoteric intellectual showboating.
• A Good Bullet: Comedy, Violence and All the Terrible Things That Make Us Laugh by Freddy Syborn is published by Short Books, priced £9.99. Click here to buy from Amazon for £5.95. Syborn will be discussing the book at the Chortle Comedy Book Festival on November 27. Click here for details. And you can read an extract from the book here.
Published: 13 Nov 2013
Recent Books
What do you think?