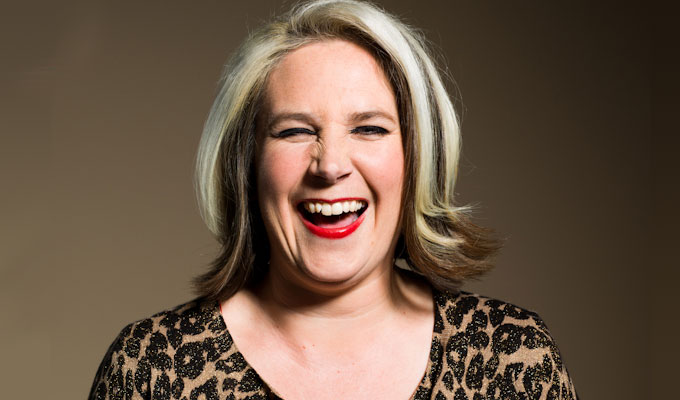 I Laughed, I Cried by Viv Groskop
It's a feature-writing staple: a journalist – probably with a secret desire to be a comedian – picks up a few tips from the pros, then performs a one-off gig in front of a sizeable crowd to report back on how nerve-racking the whole ordeal was. Cue an entertaining and vicarious read – but very little insight into the hours of driving, gigging and emotional turmoil that it really takes to become a stand-up.
Received wisdom has it that it takes at least 100 gigs for anyone to know if they can cut it as a comic. Practising in front of an audience is the only way to learn; and also the ultimate arbiter of ability. So that's what Viv Groskop decided to do: 100 gigs in 100 days – and not purely as an exercise, either. She always had an inkling she'd like to be a comedian, but then a writing career and three children came along and the dream was put very much on the back burner... and before she knew it she was nearly 40.
I Laughed, I Cried is as much about this midlife crisis as it is about comedy. Groskop seems to have a good job and a loving family, but wonders what she had to sacrifice to get there. This challenge, she argues, would allow her to scratch that performing itch,and properly throw herself into it, with the fixed term providing both as a deadline to drive her, and a limit to her ambitions.
When life on the road took its toll on her marriage, that end date was what her husband could cling to; a deadline when normality would be restored. But until then every evening was lost to gigging, usually unpaid and never local, let alone all the admin of trying to secure those oversubscribed slots in the first place – and it's soon obvious why comedy, at least initially, is so often a young person's game.
Groskop is very open about how this affected those around her, especially her husband, who struggles to be supportive: 'How can you persuade someone that you want to do something and you need to do something and you can't stop yourself from doing something when it's obviously hurting you and is hard and doesn't always go your way?' she asks. 'How do you do that when you're not certain yourself that you should really be doing it anyway?'
The ordeal of comedy does not make her realise she's stronger and more resilient than she thought – quite the contrary. Such commentary, perpetually riddled with self-doubt, gives the book a much wider appeal beyond those who care about the nuts and bolts of the sprawling open-mic scene and the mechanics of developing and perfecting a comedy routine, though those bases are covered too.
During her 100 days, she bombs appallingly, succeeds triumphantly and learns to fail with dignity. She plays dives with punters who are drunk, rowdy or not even there –  and big gigs she's not ready for. She's hit on by a creepy promoter who wants to see her sex face; did a course with Dr Brown to release her inner clown; and seen what was a passion become just what she does now. Comedy does, indeed, make her cry – and even that wasn't her worst gig – as well as ruin her diet and sense of personal grooming.
The 100 gigs becomes something of a millstone; but also does the fact that the experience cannot help but make her better at being a comedian. Can she really walk away and back to settled family life once her self-styled 'directionless comedy experiment' is up? What happens if she can't quit.
Lots of people who do stand-up, write about stand-up, it's inevitable, but the self-aware Groskop is still enough of an outsider to comment critically on the extreme endeavour. Ultimately, this is about following an obsession when you have something to lose; and comedy just happens to be that addiction.
• I Laughed, I Cried by Viv Groskop is published by Orion at £11.99. Click here to buy from Amazon for £7.79.
Published: 10 Jul 2013
Recent Books
What do you think?