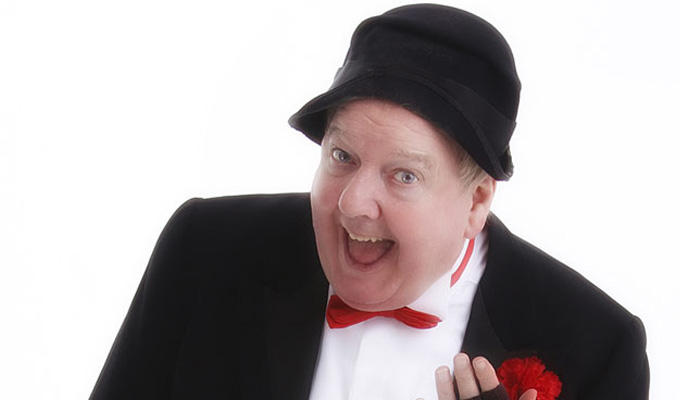 Quiz answers: December 5
1. Which comedy performer is the narrator of the Channel 4 series Come Dine With Me?
Dave Lamb
2. The US TV show Taxi was set in which city?
New York
3. Who played William Brown in the TV series Just William?
Adrian Dannatt
4. Which flat number was the setting for the first seven series of Not Going Out?
No.17
5. Stand-up James Mulgrew is better know by what name?
Jimmy Cricket, pictured
6. Which comedy band had albums titled From Beer To Eternity, Alehouse Rock and Beer & Sex & Chips n Gravy?
The Macc Lads
7. Drop The Dead Donkey was set in which kind of office?

8. How many children do Ben and Susan Harper have in My Family?
TV newsroomThree
9. The ITV comedy series Duty Free was set in which Spanish resort?
Marbella
10. Peter Butterworth made his Carry On debut in which film, Camping, Cowboy or Up The Khyber?
Cowboy
• Chortle is hosting a comedy pub quiz at London's Museum Of Comedy tomorrow. Come and put your knowledge to the test! Details here.
Published: 5 Dec 2017
Recent News
What do you think?