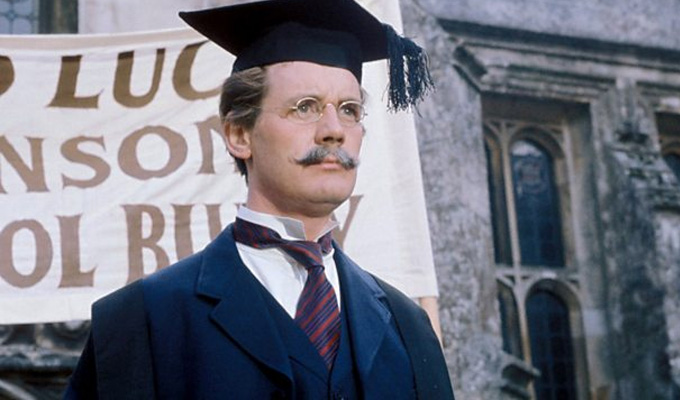 Quiz answers: November 28
1. Which sitcom is set in the Birmingham district of Sparkhill?
Citizen Khan
2. Who plays children's favourite Mr Tumble?
Justin Fletcher
3. What is the title of Richard Herring's blog?
Warming Up
4. Which ITV comedy was set in the solicitors office of Lotus, Spackman & Phelps?
Is It Legal?
5. What is the first name of the 'stupid boy' Pike in Dad's Army?
Frank
6. Roy Rolland and Arthur Lucan are famous for playing which music hall character?
Old Mother Riley
7. What was the title of the final episode of The Young Ones?
Summer Holiday
8. US comedy troupe The Lonely Island released their first single with Justin Timberlake in 2006, what was its title?
Dick in a Box

9. Who played the title role in the 1990s children's TV show Marlene Marlowe Investigates?
Kate Copstick

10. Tomkinson's Schooldays, Escape from Stalag Luft 112B and Roger of the Raj are episodes of which comedy series?
Ripping Yarns, pictured
• Chortle is hosting a comedy quiz, pub-quiz style, at London's Museum Of Comedy on December 6. Come and put your knowledge to the test! Details here.
Published: 28 Nov 2017
Recent News
What do you think?