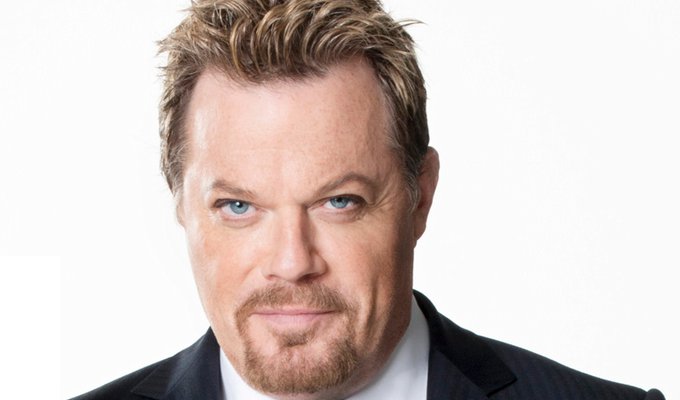 The Russians are coming!
Eddie Izzard has vowed to bring a raft of international comedians to the 2014 Edinburgh Fringe.
The comic is on a drive to make stand-up a more global market, and is working with French and Russian comics to help them break into the UK and other English-speaking markets.
His current tour contains a number of dates in East Europe, Scandinavia and South Africa, and he is currently in Montreal, performing in both English and French.
Last year, he backed German Michael Mittermeier and South African Trevor Noah as they made their Edinburgh debuts, and he says more will follow in 2014. At a recording of Marc Maron's WTF podcast at the Just For Laughs festival, he spoke passionately about his desire for more cross-border comedy.
'Gad Elmaleh, he's the Jerry Seinfeld of France, he just did his first gig in English here and it blew his mind open,' Izzard said. 'I just talked to him today and we're trying to work out how to get him to do three months in London
'There's the German Michael Mittermier, he's playing in Britain, he's one of the top stand-ups in Germany, playing in English.
'And the Russians are coming. I just played Russia and they are going to the Edinburgh Festival I think next year.
'There's another French act, Yacine Belhousse, he's going to play the Edinburgh festival next year in English and he's learning his English to try to expand his shows.'
The Russians he mentioned are Igor Meerson and Anton Borisov, who promoted shows by both Izzard and Dylan Moran in Moscow last year. Izzard's spokeswoman said: 'They are thinking and planning to do gigs in English at Edinburgh – especially Igor.'
Izzard, who is also learning German and Arabic so he can perform stand-up in those languages, added that he was now deliberately ensuring that none of his routines contained references that wouldn't work in different countries – changing Coronation Street and Curly-Whirlies to generic mentions of soap opera and candy, for example.
And he told the comedians in Montreal: 'If you can change your language it does blow your mind.'
Published: 28 Jul 2013
Recent News
What do you think?