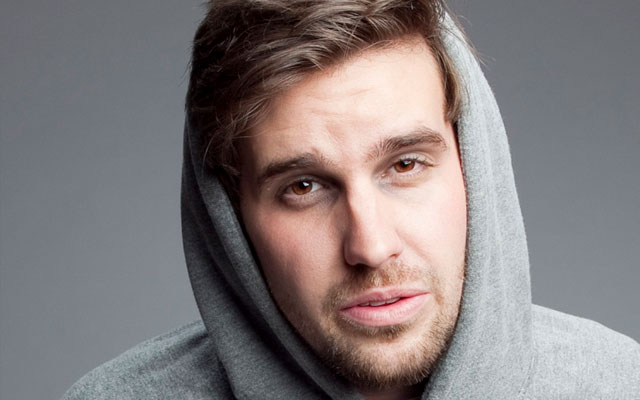 4. YouTube heroes
Ten Edinburgh performers with a strong online following:
1. Alex Williamson
'I make shitty little videos that literally nobody watch' this Australian comedian writes, ungramatically, on his YouTube channel. But 30 million views across his videos suggest otherwise. After a hugely popular run at Melbourne, Williamson (pictured) now makes his Edinburgh debut. Gilded Balloon Teviot, 22:00, To 9th only

Their London Underground song – a simple if foul-mouthed swap of lyrics to the Jam's song – certainly hit a chord with disgruntled commuters, with at least 5million YouTube views and countless more on other channels. The duo are now two soloists, both with shows this Fringe: Adam Kay Is Going For A Number One Pleasance Courtyard 20:30 and Suman Biswas: Free After Amateur Transplants, Whynot? 12.30, 18th to 23rd only

3. Björn Gustafsson
Gustafsson's biggest hit – his first TV appearance – has 3.7million views, and he's got another ten topping the seven-figure mark. But being in Swedish, we have absolutely no idea if they are actually funny or not. Guess we'll find out when he performs at the Gilded Balloon next month. Gilded Balloon, 23:59, to 12th only

Comedy magician Piff has had more than 10million YoTube hits, including 9 million from his appearance on Penn and Teller Fool Us from 2011 and another million from his appearance on Chortle's Fast Fringe in 2009. Pleasance Dome 19:10

5. Dan & Dan
More than 1.6million views for their Daily Mail song – and they have dozens more videos online, including the inventive palindromic sketch. but quite how 'they' will pull this off live might be a challenge.... The Canons' Gait 13:15

6. The Dark Room
Comic John Robertson made brilliant use of YouTube's 'annotations' to make this fiendishly difficult choose-your-own adventure, which he then transferred to the live stage to become a cult hit of last year's free festival, with fans including Brendon Burns. Now he moves into the spotlight of the Underbelly.Underbelly Cowgate 20:40

7. Diary Of A Badman
Humza Arshad is pushing 50million views for his online videos featuring the adventures of his alter-ego, a young British Pakistani Muslim which certainly seems to have struck a cord with his urban demographic.Gilded Balloon Teviot, 22:45


8. Matt Lacey
Star of the 5million-views Gap Yah video, parodying a ubiquitous type of privileged world traveller, Lacey – a former member of the Unexpected Items sketch group – returns to the Fringe with a new batch of characters. The Voodoo Rooms, 19:30

9. Cassetteby & DJ Rubbish
Cassetteboy has 20million YouTube views for his mash-ups of popular TV shows – normally puerile cuts to make stars say rude things. Now he's teamed up with DJ Rubbish to convert his work into late-night club fare. Pleasance Dome, 00:30

10. Chris Kendall: Crabstickz
After gaining more than 16million views for videos made in his bedroom, Chris Kendall – now signed to giant comedy agent PBJ - steps outside his front room for this sketch and character hour. He's been on Live At The Electric, too, if boring old TV media counts for anything. SINCE THIS ARTICLE APPEARED WE HAVE LEARNED THAT CHRIS KENDALL HAS CANCELLED HIS FRINGE RUN

See also: Rubberbandits (11m YouTube views), Scottish Falsetto Sock Puppet Theatre (2.5m views), Colin Geddis (6.5million views as I Am Fighter)
Published: 18 Jul 2013
What do you think?