Brendon Burns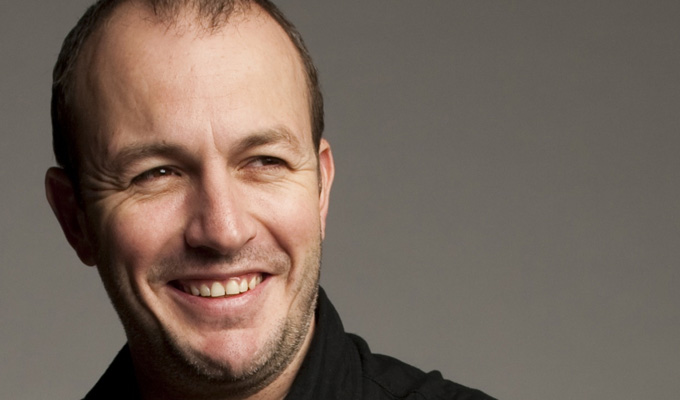 Australian Brendon Burns has been performing comedy since the early Nineties and is known for his aggressive stage presence and controversial material.
He briefly hosted the 11 O'Clock Show and even more briefly the ITV2 spin-off show I'm A Celebrity, Get Me Out Of Here Now!, walking off after just three shows.
However it is live – and especially in his solo shows – where he has forged a reputation, with six live CDs to his name. He first appeared at the Edinburgh Fringe in 1996, hosting The Comedy Zone showcase of new acts, and performing in his debut solo show 6pm Time To Get Up For Work. He has returned to the Fringe every year since, except for 1999, and in 2007 won its top prize, the if.comedy award,.
Brendon Burns Videos
Reviews
Bill Hicks 20th Anniversary Tribute Gig
This was an odd gig, apparently attracting the sort of audience who adore Bill Hicks, but are rather more ambivalent to the idea of stand-up in general. They may have been paying their respects, but they were rather disrespectful about it.
Marketeers have devalued the word 'iconic' to the point of no meaning, but Hicks can, posthumously, stake a rightful claim to the word. This night, marking 20 years to the day since he died, was opened with an emotive video that portrayed him as a quasi-religious figure, 'an agent of our evolution' sent to Earth by God to show us the light and the truth. But before he was an icon, Hicks was an iconoclast, and you'd wonder what he might have made of his own hagiography.
Nonetheless, he is now a leader of a certain tribe. In Camden's Highlight Club, they cheered his polemic pro-drug stance, or his diatribes against the evils or marketing or corporate-produced pop music (corporate-produced cigarettes, he was rather more keen on).
News
Comments
Brendon Burns Dates
Represented by