Brendon Burns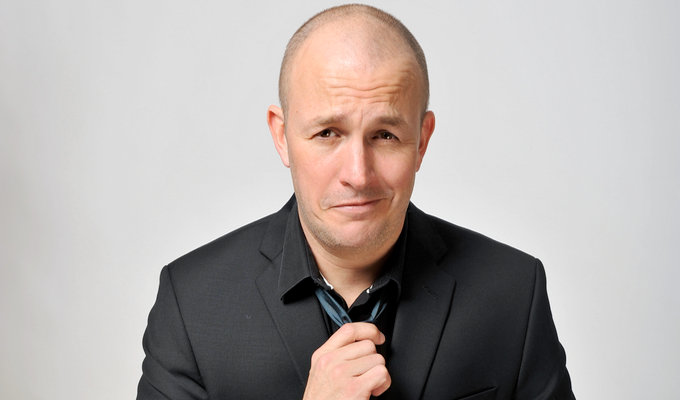 Australian Brendon Burns has been performing comedy since the early Nineties and is known for his aggressive stage presence and controversial material.
He briefly hosted the 11 O'Clock Show and even more briefly the ITV2 spin-off show I'm A Celebrity, Get Me Out Of Here Now!, walking off after just three shows.
However it is live – and especially in his solo shows – where he has forged a reputation, with six live CDs to his name. He first appeared at the Edinburgh Fringe in 1996, hosting the Comedy Zone showcase of new acts, and performing in his debut solo show 6pm Time To Get Up For Work. He has returned to the Fringe every year since, except for 1999, and in 2007 won its top prize, the if.comedy award,.
Brendon Burns Videos
Reviews
Album: Burnsy vs Brendon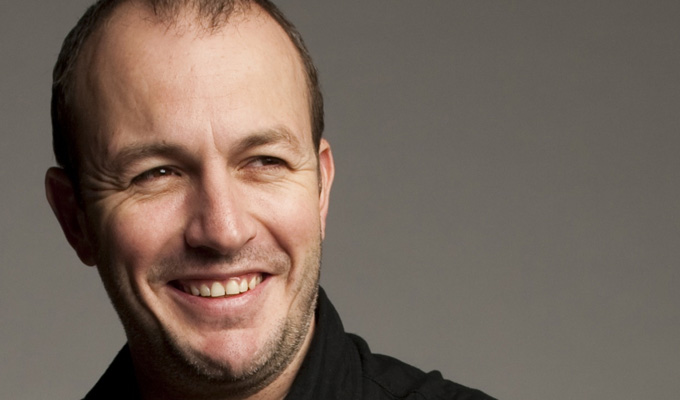 Now re-released on vinyl more than a decade on, this is the Edinburgh show that got Brendon Burns properly noticed by the comedy world – and marked the start of the mental breakdown that he would chart so very publicly.
In retrospect the signs are obvious, not least in partitioning his personality into two separate entities. The first, Burnsy, is the shouty, aggressive stand-up persona that had served him well for more than a decade. His already forceful manner is here ramped up to maximise the contrast with the real Brendon, the mild-mannered, glasses-wearing father, wounded by a failed relationship, who takes over in the second half.
As Burns points out, when he watched Fight Club he could identify. The reckless Burnsy leads to thrills, adventure and provocative, transgressive gags – 'but you try living with him'.
This recording has been digitally remastered by Palm Reader Records, though the audio quality remains ropey, especially as Burnsy challenges the mic's intended operational range with his yelling. However, the flip side is that it gives the recording the grungy, underground timbre it warrants.
Also lost is the scene that bridges the two parts of the show - a segment that Burns insists is crucial, telling the Pleasance audience not to nip to the bar while it plays else they won't understand any of the second half. It's a shame for the sake of providing full context that it's missing (the reason being no clean copy of the recording exists any more) - but the Jeykll and Hyde premise is simple enough to grasp.
It was something of a running gag among comics at the time, though, that Burnsy and Brendon weren't all that different. Or even that it was the polite, thoughtful Burns who was the construct, not the loudmouth.
Indeed, if he turned down the volume, many of the gags in the first half wouldn't be out of place in the second. For there are some good jokes here, once you strip away the addiction to offend by proclaiming 'I fucking hate the spastics' or suggesting the dumbest reason why the Palestinian situation is nonsense. Yet he's inordinately pleased with his logic, triumphantly hollering: 'You see what I did there?! I'm a fucking genius!'
Such outlandish material is rubbished in the second half, and the psychology that drives him to say such things is probed. Yet he can't help himself sliding back into Burnsy, too, not least with a hollered parody of a bad Arnold Schwarzenegger impression, which is still a part of his sets to this day.
Burnsy eventually takes over Brendon's body again to berate him for his fey pseudo-intellectualism and the trendy surrealism behind the impressions of the pet lizard that he does – and that are lost when experienced in audio only.
The emotional ending strikes a peculiar, unsettling, note and in the sleeve notes Burns said he cried for three hours after this, the final show in his 2004 Edinburgh run.
Burns's friend Paul Provenza has also contributed some incisive notes to this re-release and concludes: 'I truly admire and envy his ability to turn what really was the beginning of a desperate, three-year-long, highly public, cry for help into hilarious, no-holds-barred, honest comedy. It takes a true artist to do that.'
Listening back, Burnsy vs Brendon is an imperfect show, but in its rawness lies its appeal, as Burns searches for solutions which aren't there.
• Burnsy vs Brendon is available on vinyl for £20 in a limited edition run of 300 copies - including a digital download code. Buy here.
News
Comments
Brendon Burns Dates
Represented by