Russell Kane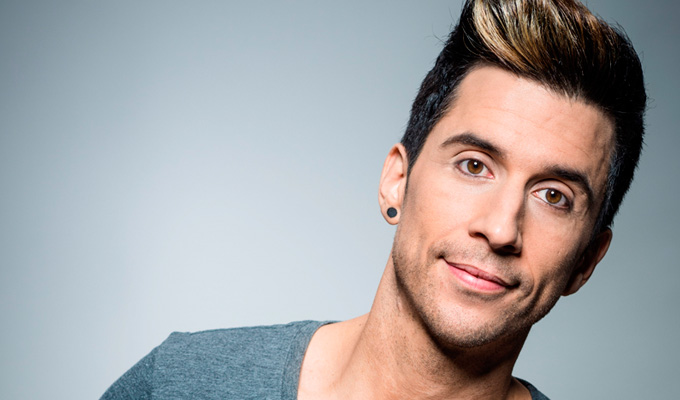 Russell Kane won the Foster's Edinburgh Comedy Award in 2010, on his third time of being nominated, having scooped best newcomer in 2006.
His career started in 2004, when he won the Laughing Horse new act competition, and the following year he was nominated for best newcomer in the Chortle awards.
Russell Kane Videos
Reviews
Stupid Man, Smart Phone
Travel shows must have been easier back in the day... Just point a camera somewhere foreign and let the audience be amazed at such exotic landscapes.
But in the easyJet era, the audiences are more travelled and less impressed, so you need an angle: whether it's tracing your family heritage (Romesh Ranganathan) or glib cynicism (Richard Ayoade).
In Stupid Man, Smart Phone BBC Three has placed Russell Kane – a spoiled metrosexual ill-equipped for life outside his urban comfort zone – into more primitive situations. In his stand-up, he's long had a strong theme about what it means to be a 'real' man among the laddish, alpha Essex boy culture he was brought up in, so going the full Bear Grylls is a natural extension.
His first adventure is in Morocco, where he's challenged to deliver a camel from a market in Skoura to the North Saharan village of Aït-Ben-Haddou, which just happens to be a stunning Unesco World Heritage site. He is given a clapped-out truck that looks ill-suited for the desert terrain, and sure enough it breaks down well outside the RAC breakdown cover zone, and he ends up needing some survival skills to get through the night.
While 21st Century smarts are of limited value here, the angle is that Kane can use use his phone to Google all the help he needs. And thankfully the Moroccan desert seems to have a better 4G reception than parts of Essex. Handy, that.
The youth channel executives must have orgasmed over the millennial appeal of this format, with Twitter, Skype, Periscope, vlogs (some of which look suspiciously like ordinary professional footage scruffed up a bit) and even an animal call app called iHunt all pressed into service for the quest.
They also pair Kane with a different social media star each episode - in this case Vine prankster, Arron Crascall - to show how modern it all is… and the guest's social media presence can't hurt in promoting the show.
The editors all go a bit mad in post-productions, flashing up all these gimmicks by cramming the screen with graphics, especially in the set-up, after which they do calm themselves a bit. It's TV doing its own version of 'two-screen viewing' where audiences peck at their iPads while half-watching what's broadcast.
Our pair are, naturally, hapless. Kane is the sort of person who won't bring water into the desert, but he'll bring merch. Though it's a wry nod to the image-conscious comic's narcissism that his hairspray turns out to be a life-saver.
On their journey they have to make fire, face an Egyptian cobra and eat a desert lizard with a remote Berber tribe – I'm A Celebrity proving there's always an audience for familiar faces chowing down on the disgusting.
The camera crew you're supposed to forget about presumably won't actually let the pair die – not in episode one at least – and the caption at the end insists a wrangler was on hand to ensure no animals were harmed in the making of the show… except that lizard maybe. However, there's no such guarantee that Vine stars and stand-up comedians were not mistreated.
Stupid Man, Smart Phone is played as adventure more than out-and-out comedy, although there's clearly plenty of amusement at the fish-out-of-water travellers. And their predicament provides plenty of drama – and opportunities to mutter 'what ARE you doing?' at the screen when they make their bad decisions. Is Russell Kane the next Michael Palin? Probably not, but there is plenty to entertain here.
News
Comments
Russell Kane Dates
Represented by