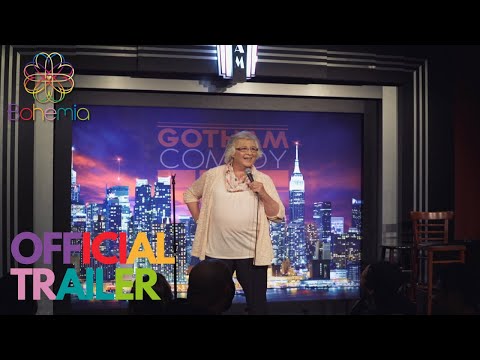 Trailer for Julia Scotti: Funny That Way
Here's a trailer for a new documentary film about transgender comedian Julia Scotti.
In the 1980s the stand-up performed in clubs across the US as Rick Scotti, featuring on bills with the likes of Chris Rock and Jerry Seinfeld.
Then – at a time when the phrases gender dysphoria and gender reassignment surgery were rarely heard – he adopted the new identity of Julia at the age of 47.
Film-makers say that at that point everyone turned away from her: friends, family, comedy world buddies, and – most painfully – Julia was shut out from any contact with her children.
She reinvented herself, spent a decade teaching, and then several years ago, stepped back on stage, culminating in an appearance on America's Got Talent.
Julia Scotti: Funny That Way was shot over a period of five years, tracking her comeback and the complex process of reuniting with her children.
The 73-minute film is being released on digital platforms including Amazon on March 31, Transgender Day of Visibility.
Published: 27 Feb 2023