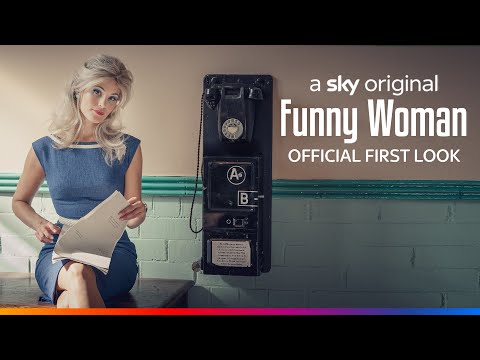 Funny Woman with Gemma Arterton
Here's the first trailer for Sky's adaptation of Funny Woman, about a pioneering female comedian in the 1960s.
Gemma Arterton plays Barbara Parker who goes from obscurity to stardom via the beauty queen circuit and eventually a TV sitcom at a time when women were expected to be merely decorative or the butt of the joke.
Arterton has called in 'a heart-warming story of an ambitious woman with a dream of making people laugh, adding: 'It's going to be something special.'
The series is written by Morwenna Banks, based on Nick Hornby's 2014 novel.
Jon Mountagu, director of comedy for Sky Studios, said: 'With Morwenna Banks' brilliant script, this was the perfect opportunity to bring a contemporary take on this inspiring story.'
Clare-Hope Ashitey, Arsher Ali and Alexa Davies all co-star, too.
The show will air on Sky Max on October, with executives surely hoping the show will match some of the acclaim that the thematically similar The Marvelous Mrs Maisel has won for Amazon's Prime Video.
Published: 18 May 2022
Recent Videos
What do you think?