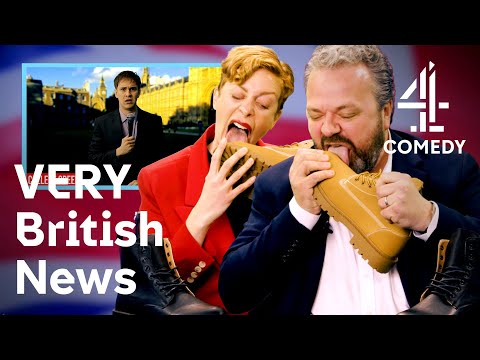 Comedians front Great British News
We've already seen which comedians are joining GB News – and now more of them have joined yet another new free speech rival that's taking to the airwaves.
Great British News features two anchors – Hal Cruttenden and Helen Duff – who were previously cancelled from their previous jobs and now offer a fully patriotic new alternative to all those boring 'balanced' bulletins that the woke MSM keep peddling.
After all, we've had enough of experts and we all just need a bit more belief in this great nation.
The spoof is one of Channel 4's comedy Shots – and producer Benjamin Sutton wrote on Twitter: 'Funny story about this is that we made this before that channel [GB News] launched and it got delayed cause they thought OUR graphics were bad….'
Published: 25 Jan 2022
What do you think?