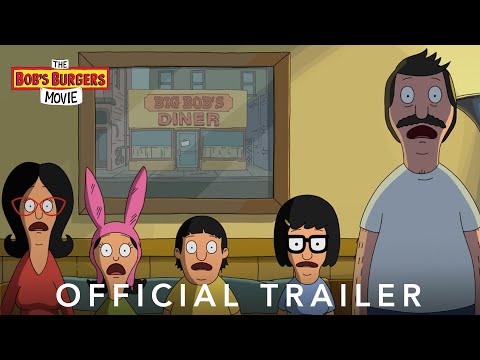 Bob's Burgers: The Movie trailer
Here's the trailer for the forthcoming Bob's Burgers movie.
The film is billed as a 'musical comedy-mystery-adventure' and will be released in US cinemas on May 27.
Its story begins when a ruptured water main creates an enormous sinkhole right in front of Bob's Burgers, blocking the entrance indefinitely and ruining the Belchers' plans for a successful summer.
While Bob and Linda struggle to keep the business afloat, the kids try to solve a mystery that could save their family's restaurant.
The voice cast includes regulars H. Jon Benjamin, Kirsten Schaal, Eugene Mirman, John Roberts and Dan Mintz. Zach Galifianakis reprises his role as Felix, and Kevin Kline as landlord Calvin Fischoeder, from the TV version.
Published: 11 Jan 2022
What do you think?