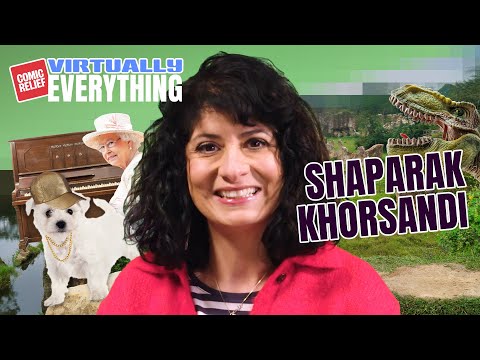 Shaparak Khorsandi reveals her royal obsession

Shaparak Khorsandi describes her 'weird' childhood obsession with the Queen, thinking they might just be friends in this new Comic Relief video.
The comic - now performing under her full name after coming to prominence using her nickname Shappi – also explains why she loves to befriend people at bus stops, how an ex-street dog from Romania keeps her up at night, and how she'd fail miserably at a 24-hour sponsored silence for Comic Relief.
The clip is the latest in a weekly series called Virtually Everything, made by the charity. Previous episodes have featured the likes of Joe Lycett and Katherine Ryan.
Published: 8 Sep 2021