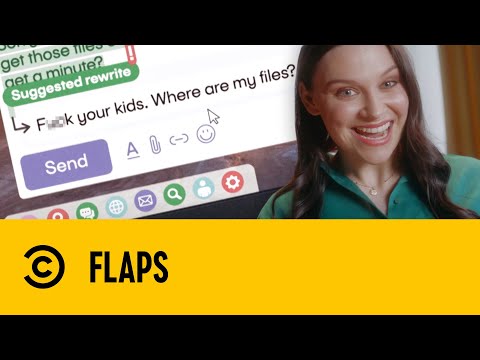 Grammanly
Do you find yourself phrasing things like a 'pathetic woman'?
They you need Grammanly, a new app that strips all the emotion and passivity out of your messages.
The (as yet) fictional product is advertised in this new sketch from Comedy Central's Flaps team:
Published: 2 Sep 2021
Recent Videos
What do you think?