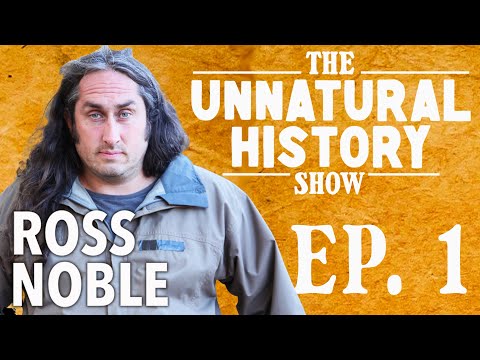 Ross Noble launches The Unnatural History Show
Ross Noble has launched a new spoof natural history show on YouTube.
In The Unnatural History Show, he and co-host Professor Shania Coddle - a terrifying alien played by Vivienne Perry - document a once-in-a-lifetime spectacle: the magical hatching of the elusive and deadly Ferrototo Worm.
Noble said: 'I love nature documentaries, but all of the real animals have been done. So I made this show about new creatures. In your face, Attenborough.'
Future episodes will be released weekly on Ross's YouTube channel at 10am every Thursday.
Noble is currently appearing on Celebrity Apprentice in Australia and this week had a fiery showdown with model and presenter Scherri-Lee Biggs in Lord Sugar's boardroom, before she got fired.
The Unnatural History Show is produced by Princess Pictures in Australia and Little Dot Studios. In the UK, produced by Mike Cowap and Gemma Murphy, with special effects by Justin Dix, visual effects by Michael Shanks and cinematography from Heath Kerr
Published: 11 Jun 2021
What do you think?