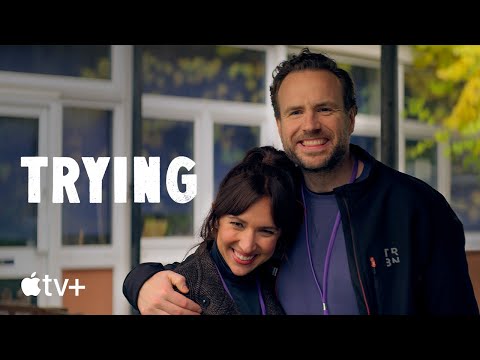 Trailer for Trying season 2
Apple TV+ has released the trailer for the second season of its comedy series Trying, before its global debut on the streaming service next Friday.
The series, which was recently renewed for a third season, stars Esther Smith and Rafe Spall as a couple navigating the adoption process. Having been approved by the adoption panel, they now find that matching with a child is not as straightforward as they had hoped.
The series also stars Imelda Staunton as their eccentric social worker Penny as well as Ophelia Lovibond, Oliver Chris, Sian Brooke, Darren Boyd (and Robyn Cara.
Trying is written by Andy Wolton, directed by Jim O'Hanlon and produced by BBC Studios.
Published: 12 May 2021
What do you think?