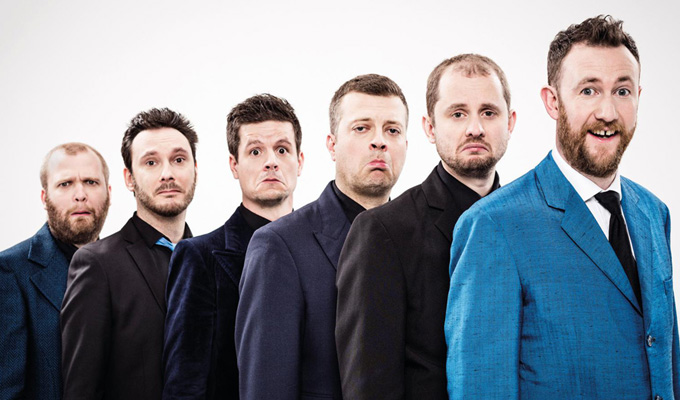 Horne Section release a festive track
Alex Horne's band The Horne Section are releasing a festive track, Fiddly Christmas.
In it, Horne sings about how the season offers a pause from daily struggles describing, work, school and social problems in the lyrics.
The message is summed up in the chorus: 'Life's pretty fiddly/There's all sorts of fiddly business/So once a year we do this/ We stop for a bit because it's Christmas.'
The single will be released on Friday, raising money for the music therapy charity Nordoff Robbins, followed by a full Fiddly Family Christmas Album the following Friday, December 4.
As well as Horne, the band comprises Ed Sheldrake, Will Collier, Ben Reynolds, Mark Brown, Joe Auckland.
Here's the song with a simple lyrics video:
Published: 25 Nov 2020
Recent Videos
What do you think?