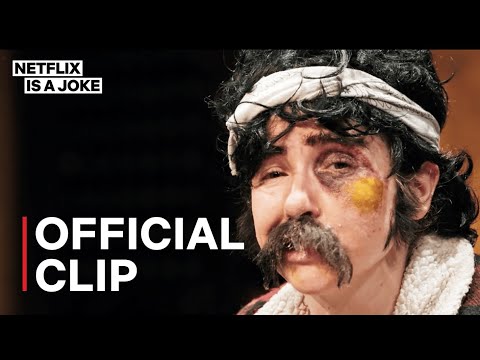 It's Nateflix!
Nate, Natalie Palamides' confrontational clown show about consent, is coming to Netflix next Tuesday, the streaming service has announced today.
And it has released this sample clip to tease the release:
In the special, the American performer adopts the exaggerated alter-ego of an archetypal man she's variously described as a 'douchebag', 'a jerk' and 'a loveable idiot'.
The show was Palamides' follow-up to the egg-based Laid, an allegory about parenthood, which won her the best newcomer gong at the 2017 Edinburgh Fringe.Amy Poehler is executive producer of the show, which is directed by Philip Burgers, who goes by the stage name Dr Brown.
Published: 23 Nov 2020
Recent Videos
What do you think?