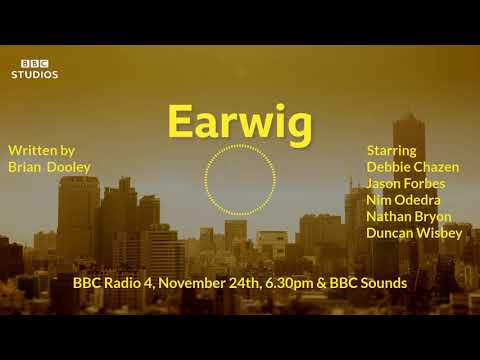 Earwig
Here's an exclusive preview scene from a new Radio 4 sketch pilot, Earwig.
The show, which airs at 6.30pm next Tuesday, was written by Brian Dooley – creator of the TV sitcom The Smoking Room – aims to be as naturalistic as possible.
Producer Simon Nicholls told Chortle: 'It was recorded on location, to sound as real as possible, like we're "earwigging" people's conversations.
'The sketches are all linked thematically by the fact that they're all taking place as a massive heatwave goes across the UK, one day in November.'
The cast comprises Debbie Chazen, Nimisha Odedra, Nathan Bryon, Jason Forbes and Duncan Wisbey.
Published: 20 Nov 2020
Recent Videos
What do you think?