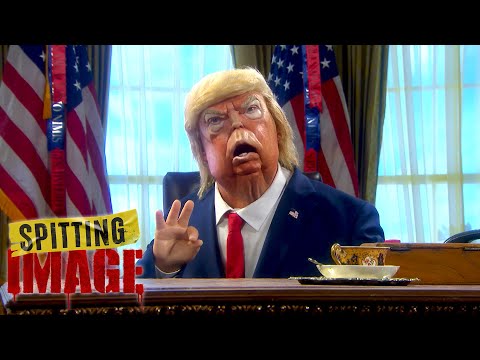 Spitting Image trailer released
The first trailer has been released for the new Spitting Image - featuring the latex penises of Boris Johnson, Donald Trump and Vladimir Putin.
The world leaders' puppets get involved in a literal dick-swinging battle in a steam room in the new teaser for the show, which launches on BritBox on October 3.
In the footage, Johnson tries to explain the concept of Spitting Image to Trump, who 'very most moronic thing I've ever heard.
A voiceover then promises that it will 'takes on the global elite with sophisticated satire, as Trump's hair leaves his head and runs off on its own. The voiceover also says it's 'a show that daresto take cheap shots'.
Caricatures of of Ed Sheeran, Kim Kardashian, Billie Eilish, Kanye West, Mark Zuckerberg, Gwyneth Paltrow, Prince Andrew and The Pope also feature
Published: 23 Sep 2020
Recent Videos
What do you think?