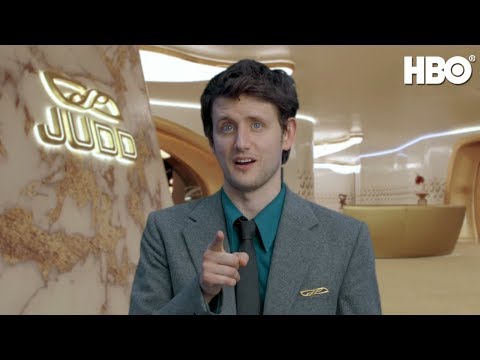 Welcome to Avenue 5
Here's an introduction to Avenue 5, the spa hotel in space that's at the centre of Armando Iannucci's new HBO comedy.
In the clip, head of customer service Matt Spencer (Zach Woods) offers a guide to some of the attractions of the state-of-the-art liner.
Previously, space tourism boss Herman Judd (Josh Gad) offered his vision for his business in another YouTube clip:
The series also stars Hugh Laurie as the captain of the ship and Rebecca Front as a stowaway passenger, premieres on HBO in the States on January 19 and on Sky One on January 22.
Published: 9 Jan 2020
Recent Videos
What do you think?