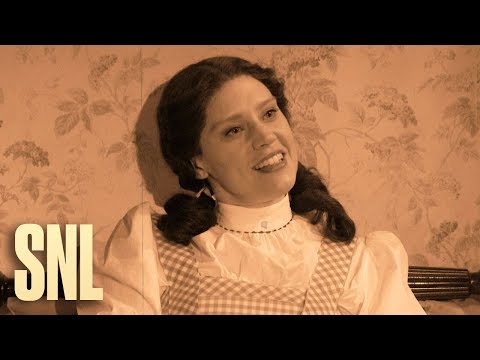 Wizard Of Oz: Alternative ending
Kate McKinnon plays Dorothy in a sketch that imagined an alternative ending to The Wizard of Oz on last night's Saturday Night Live.
It was presented as another episode of the fictional PBS show Cinema Classics, hosted by the Reese De'What (Kenan Thompson).
And it showed Dorothy waking from her dream an telling people she knew how they appeared in the fantasy world over the rainbow: As a Scarecrow, the Tin Man, and the Cowardly Lion.
But then when the diminutive Doctor Pickens – played by Will Ferrell – and some of his other short friends arrive, Dorothy has some awkward explaining to do...
Published: 24 Nov 2019
What do you think?