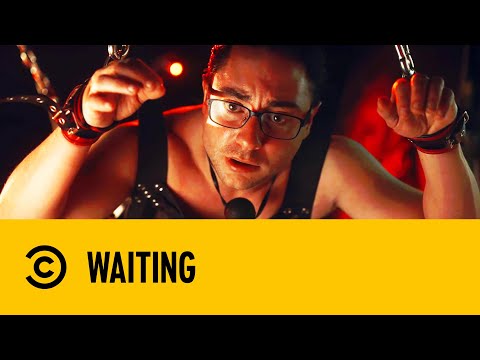 Ryan Sampson in a sex dungeon
Comedy Central UK has today released the first episode of Waiting, the new short-form series, written by and starring Plebs's Ryan Sampson.
The first of six episodes co-stars Harriet Webb as a dominatrix who does herself a mischief while her client, played by Sampson, is in a compromising position.
Executive Producer Rebecca Hewett, said: 'It is a real treat to watch Ryan Sampson and Harriet Webb transform into so many different characters and explore so many different worlds in one comedy series.'
Published: 4 Nov 2019
What do you think?