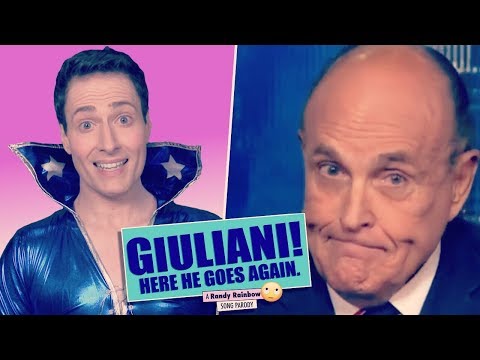 Giuliani! Here he goes again
Randy Rainbow has issued another of his song parodies, ripping into Rudi Giuliani and his involvement in the Ukraine scandal enveloping the White House.
Starting with the genuine contradictory comments of Donald Trump's lawyer, the comic then launches into a version of Abba's Mamma Mia, with his own lyrics such as: 'Giuliani! Here you go again. Lie! Lie! Where the hell did they find you?'
Published: 17 Oct 2019
Recent Videos
What do you think?