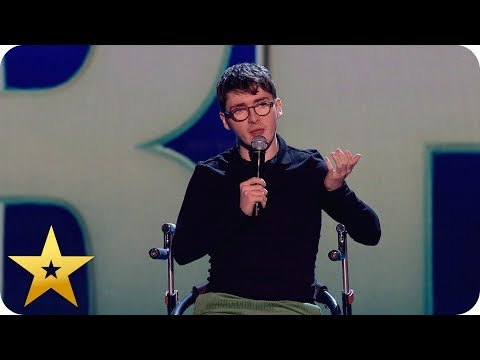 Jack Carroll on Britain's Got Talent: The Champions
Here's Jack Carroll's full set from Britain's Got Talent: The Champions last night.
And he included a few jibes at the judges, saying: ' Six years since I was on the show, I look six years older, which is funny because Alesha and Amanda look ten years younger.'
He added: 'I'm sure they would frown at that joke but the Botox won't allow it.'
Alesha Dixon shouted: 'I've never had it! Sorry' – although Amanda Holden kept quiet, as he has admitted to the treatment.
Carroll shot to fame on the show in 2013, when he was aged just 14, coming second. Since then he has gone on to appear in the CBBC series Ministry of Curious Stuff and the Sky sitcom Trollied, and the film Eaten By Lion
Published: 15 Sep 2019
Recent Videos
What do you think?