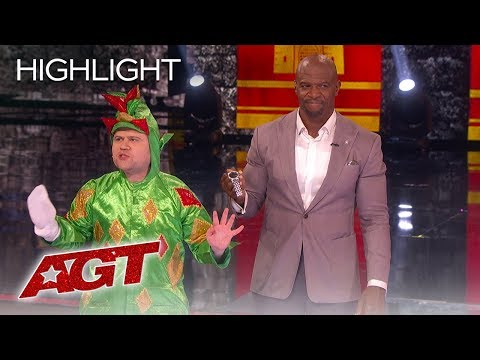 Piff The Magic Dragon makes a return to America's Got Talent
Piff The Magic Dragon – and his canine sidekick Mr Piffles – returned to America's Got Talent last night.
The British comedy-magician presented Simon Cowell with a cake to thank him for giving his career a huge boost in the States – which turned out to be crucial to a trick involving host Terry Crews' expensive diamond-studded wristwatch.
Piff – who was named one of Variety magazine's 10 Comics to Watch for 2019 – was one off the breakout stars of the 2015 season of America's Got Talent and is now performing a Vegas residency. He returned to the franchise last night to entertain the audience during a results show.
Published: 12 Sep 2019
Recent Videos
What do you think?