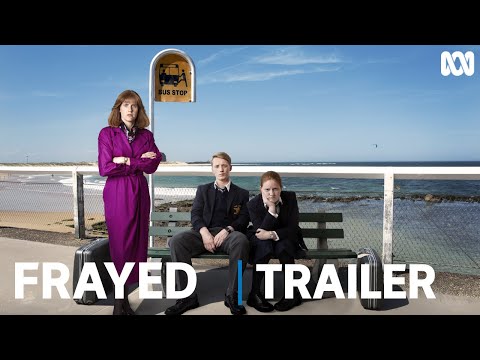 New trailer for Sarah Kendall's Frayed
Here's a new trailer for Sarah Kendall's new Sky series Frayed.
The six-part series, which also stars Philomena Cunk's Diane Morgan and Peep Show's Robert Webb. is to launch in the UK on September 26.
And it will be available on the ABC in Australia – which has released this trailer – on October 16.
Kendall wrote and stars in the series about Simone, an Australian woman living the perfect life in a London mansion in 1988. But when her husband has a fatal heart attack in a disastrous session with a prostitute, the true state of their finances is revealed. Simone is broke, homeless and a social outcast, and forced to flee back to her family home in Newcastle, Australia. And it turns out Simone's past isn't quite the story she told everyone in London.
Sky's head of comedy Jon Mountague has previously said: 'We can all relate in some way to complex family drama, which is at the heart of this ingeniously written comedy.'
The new trailer follows a preview clip which was released late that year.
Published: 4 Sep 2019
Recent Videos
What do you think?