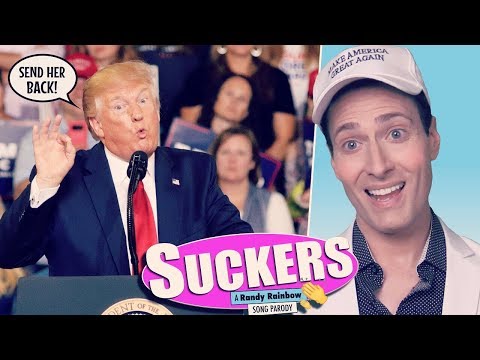 Suckers by Randy Rainbow
American musical satirist Randy Rainbow has launched another song parody putdown of Donald Trump â€" this time putting his supporters in the firing line.
Lyrics to Suckers â€" based on the Jonas Brothers song â€" include: 'They love your racist, sexist chants, your monosyllabic rants. If you can't keep it in your pants, it's no big deal.'
The video also includes clips from Senator Lindsey Graham changing his tune from condemning Trump's incendiary language in 2015 to supporting it in 2019.
And Rainbow also incorporated House Speaker Nancy Pelosi's sarcastic clap into the beat of his song.
Published: 22 Jul 2019
Recent Videos
What do you think?