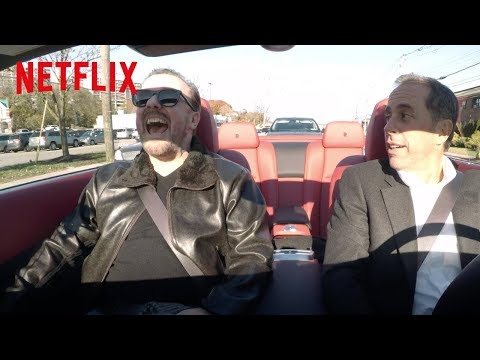 Jerry Seinfeld rebukes Ricky Gervais for laughing at lame jokes
Ricky Gervais and Jerry Seinfeld debate whether they should laugh at strangers' terrible jokes in a new clip from Comedians in Cars Getting Coffee.
The Office creator says: 'If someone does a lame joke a laugh too much... I don't want them to feel bad.'
But Seinfeld counters: 'I want the opposite. I want them to feel horrible.'
His argument is that laughing would diminsh the work comedians put into the job. 'Because you've spent your entire life in the craft... it would make them think that they are on the same level and they're not!'
The new series streams on Netflix from Friday.
Published: 15 Jul 2019
What do you think?