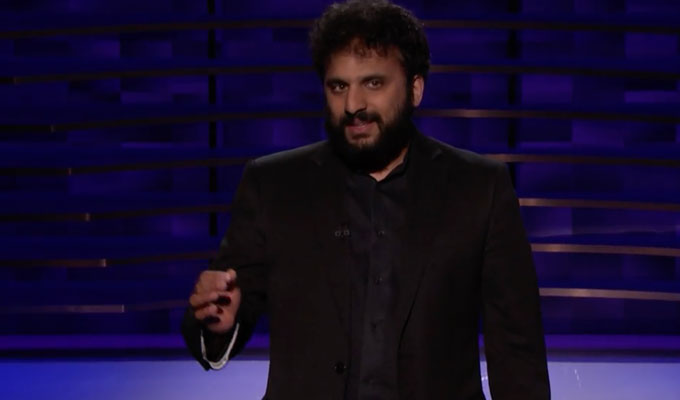 Nish Kumar on Conan O'Brien
Nish Kumar made his stand-up comedy debut on the Conan O'Brien Show last night.
As a self-styled diplomatic envoy, he thanked Americans for election Donald Trump - so ensuring the UK wasn't alone in committing geopolitical suicide. Kumar appeared on the TBS talk show on the back of two performances of his latest show, It's In Your Nature To Destroy Yourselves, at the Soho Playhouse in New York last week.
And in a fluke of booking, he appeared on the same show as his lookalike, the actor Jason Mantzoukas, who spoke about the John Wick movie franchise.
This week it was announced that Kumar would also be appearing at Montreal's Just For Laughs festival this summer.
Published: 24 May 2019
Recent Videos
What do you think?